Unspoilt Cape Verde
Cape Verde, an archipelago of 10 islands located off the coast of west Africa, enjoys warm temperatures all year round. Relatively new to tourism, its islands are still fairly unspoilt and perfect for quiet, late holiday deals. For beautiful beaches and some night life, stay in Boa Vista or Sal. If it's hiking and nature you're after then choose Santo Antão, the most impressive of all the islands in terms of scenery.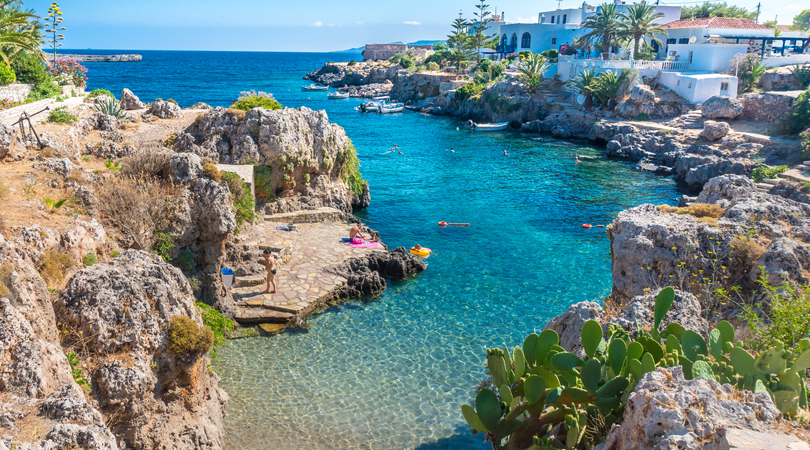 Kythira's Goddess of Beauty
Discover one of Greece's best kept secrets for your late holiday deal! Kythira, in between the Ionian and Mediterranean Sea, offers spectacular landscapes and wild nature. Take a morning dip in the crystal waters of the Fonissas waterfall at Mylopotamos. Move to the warmer, azure coloured sea at Lagkada beach and fall in love with Kalami and Palaiopi where, according to ancient mythology, Aphrodite, the goddess of beauty was born.

Be 'A-Mazed' in Exotic Zanzibar
For late holiday deals, sunny Zanzibar (officially Ungula Island) in the Indian Ocean is the perfect destination. See Unesco world heritage listed, Stone Town, an ancient maze reflecting the diversity of the Swahili culture. In addition to its heavenly beach, visit Nungwi where the Mnarani Marine Turtle Conservation Pond protects green and hawksbill sea turtles. For snorkellers and divers, exotic Kendwa as a late holiday deal is pure paradise.

Europe's answer to the Caribbean: Corsica
Its relaxed atmosphere, sunshine, lush scenery and culinary delights make Corsica an idyllic destination for amazing late holiday deals. Reminiscent of the Caribbean, Palombaggia and Santa Giulia offer secluded sandy beaches and pristine waters. Go north of this beautiful French island for rugged nature, national parks and peaks. French cuisine and exquisite wines in quaint fishing villages finish off the perfect day.

A Breath of Fresh Air in La Gomera
You may not have heard so much about La Gomera in the Canary Islands but its remarkably pure environment makes it a worthy destination for late holiday deals. The volcanic island's high peaks and lush rain forests are ideal for hiking and mountain biking. The clean air combined with its relaxed atmosphere and beautiful beaches, including Playa de San Sebastian and Playa de la Cueva, make it easier to breathe in all senses of the word.

Eternal Flames of Çıralı
Çıralı, south of Antalya, is a delightful alternative to the usual hustle bustle of other Turkish destinations. Late holidays deals here match all that Turkey has to offer: azure sea, fish tavernas and good prices. Unique to Çıralı, is a phenomenon called yanartaş (flaming stone). Natural gas emissions have caused flames to curl out of holes in the ground for thousands of years. Toast a marshmallow on an eternal flame for a once in a lifetime experience!
Share this Article: