Archiving your messages
Archiving reservation requests from your inbox couldn't be more simple. Click on 'Archive' next to the relevant reservation request. The request will then be sent to your archived mails.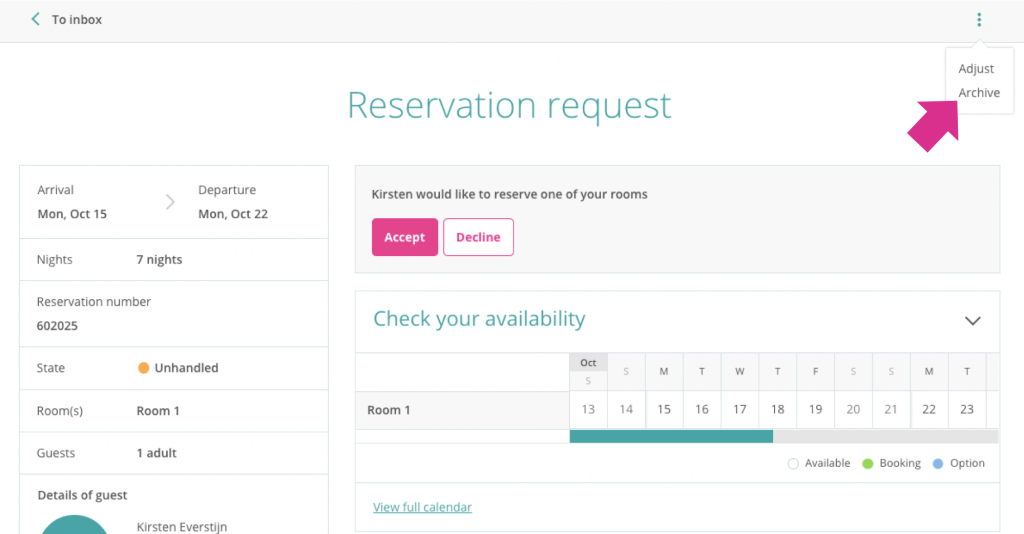 You can also archive a reservation request from the details page. In the top right-hand corner you will see an icon with 3 dots. If you click on this, you will see a menu with the options 'Edit' and 'Archive'. Click on 'Archive' and the message will go straight to your archived mails.
View Archived Messages
You can access your archived messages at all times. Go to your inbox in theInnkeeper Service' and click on the 'To Archive' button.

Searching the Archive
Finding a reservation request that has been archived couldn't be easier. Archived reservation requests can be filtered according to month, name, date, period, room(s) or status. Giving you a clear overview of your requests, keeping you, the innkeeper, in control.
Share this article: