Christmas Pudding – Great Britain
The UK has many weird and wonderful Christmas traditions. Christmas Holidays 2020 are likely to be family affairs centred around the Christmas dinner, a feast of turkey, roast potatoes and the dreaded sprout! For dessert is a rich, steamed pudding made from fruit and spices and soaked in brandy. The pudding is brought to the table and dramatically set alight. Inside the pudding, they hide a silver sixpence which is said to bring good luck to the person who finds it. Providing they don't break a tooth that is! Here's to very merry Christmas Holidays 2020! Try this sumptuous spiced pudding at Betty's tearooms in York for a festive taste explosion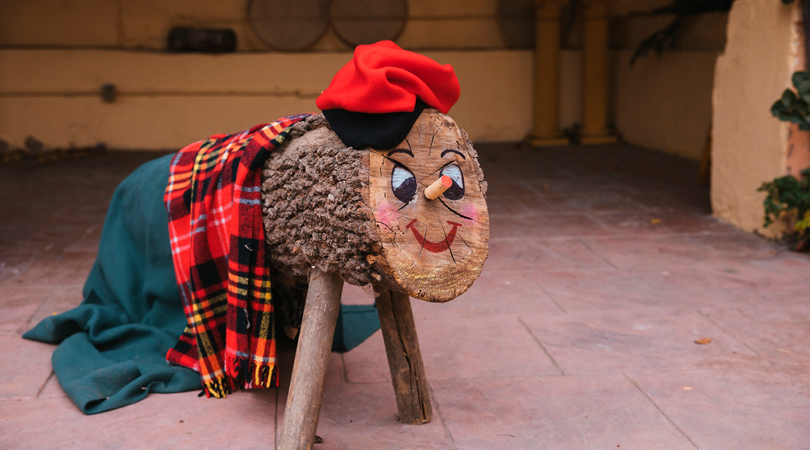 El tió de Nadal – Spain
Spain is a country with a rich and diverse culture, varying widely between regions. Its Christmas traditions are no different. Take El tió de Nadal, for example, a Catalan tradition. During December, children take care of a wooden log, complete with a smiling face. On either Christmas Eve or Christmas Day, they cover the trunk with a blanket and hit it with sticks while singing a song asking for gifts. Then they uncover the tió and discover that he has produced small gifts and sweets for everyone. 
Traditions of Provence – France
Provence has many special Christmas traditions, based around the scenes of the nativity and its saints. The authentic Provençal Santons (little saints) are tiny, hand-painted, clay figurines. 55 little saints make up a Provençal creché and represent the characters of village life: a petanque player, the baker, the doctor… Many families also enjoy 13 desserts symbolising Jesus and his 12 apostles at the Last Supper. Figs and raisins, almonds and walnuts, dates, nougat, sweets and all kinds of fresh fruit are served, each meaning something different.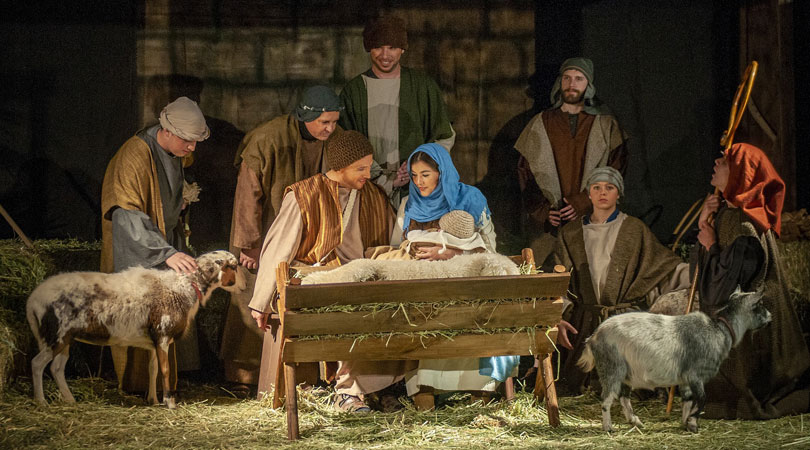 The living nativity – Italy
Italy has countless centuries-old Christmas traditions, but one of the most captivating is the living nativity. Did you know that St. Francis of Assisi created the first live nativity scene in 1223AD in the beautiful town of Greccio in Rieti? Since then, this tradition has been recreated all over Italy, and in many other Catholic countries. These outdoor theatre performances include the entire community, even babies.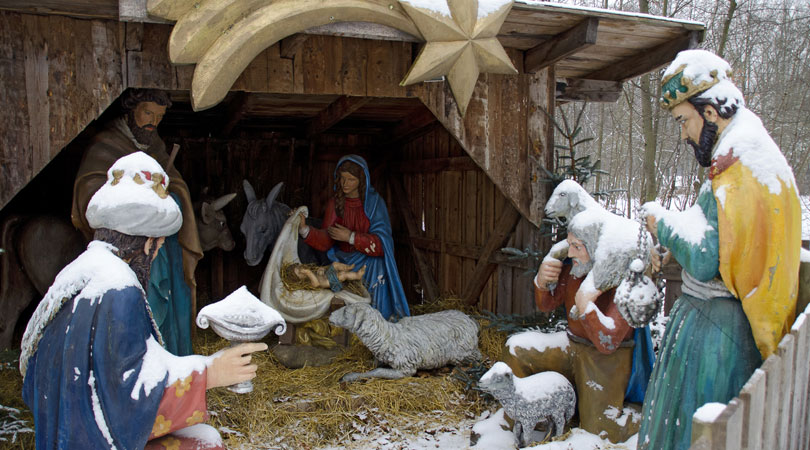 Nativity scene routes in Brabant – Netherlands
Every year in December, the most lavish nativity scenes are displayed in almost every small village in Brabant. From simple figures on shelves to wooden stables with real people and animals. Each location enacts history in its own unique fashion. Since these scenes take place in the open air, it is ideal for the 2020 festivities. Start your own Christmas Traditions, and combine it with a stay in a cosy B&B in the beautiful region of Brabant. 
Bed and Breakfast North Brabant
Praise the Christmas tree 'Christbaumloben' – Germany
In Southern Germany, decorating a tree at Christmas began in the late 19th century, and still prevails today. Between the days of Christmas and New Year's Eve, people go from house to house to visit their friends and neighbours and praise their Christmas tree decorations. Even if the Christmas tree is a bit bent, or the decoration is not to the visitor's taste, they always compliment the owner, who offers them a drink in return. One of the most fun Christmas traditions in Germany. 
Share the article: