Finland
The Finns enjoy longer life expectancy, receive good social support and revel in boundless personal freedom. This and much more makes them top of the happiest countries list for the fourth time running. For tourists, Finland impresses with its tremendous national parks, stunning lake landscapes and hip cities such as Helsinki, Oulu and Turku. Book a B&B with a traditional Finnish sauna to relax in Scandinavian style.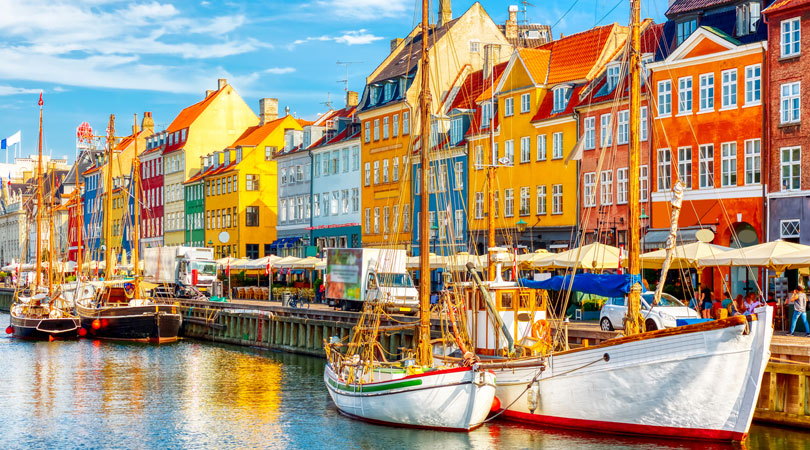 Denmark
Second on the list of happiest countries in Denmark. Where you will not only get to know the wonderfully relaxed (and happy) Danes, but also the diverse nature. Breathtaking dunes and fjords on Jutland, the chalky cliffs on the island of Møn and of course lots and lots of sea. You should definitely travel to Skagen, where the North Sea and the Baltic Sea clash spectacularly. Those who prefer the hustle and bustle of a city can look for a stylish B&B in Copenhagen or Aarhus.
Switzerland
A high level of democracy and security ensures Switzerland remains one of the happiest countries in the world. However, the magnificent Alps, the wonderful lakes and the countless leisure activities certainly don't hurt either! Experience this healthy, active landscape on a stroll through Lausanne, a hike through Kaltbrunnen Valley or a bracing swim in Lake Lucerne. The perfect destination for your next vacation!
Iceland
Many people hold a lifelong dream of taking unique holidays to Iceland, the largest volcanic island on earth. Due to its low population density and other-worldly glaciers, fjords and geysers, Iceland is a paradise for all nature lovers. In summer, you can experience the midnight sun in the north and the dazzling northern lights in winter. Unforgettable, unique holidays guaranteed. So is it any wonder they are fourth on the world's happiest countries list?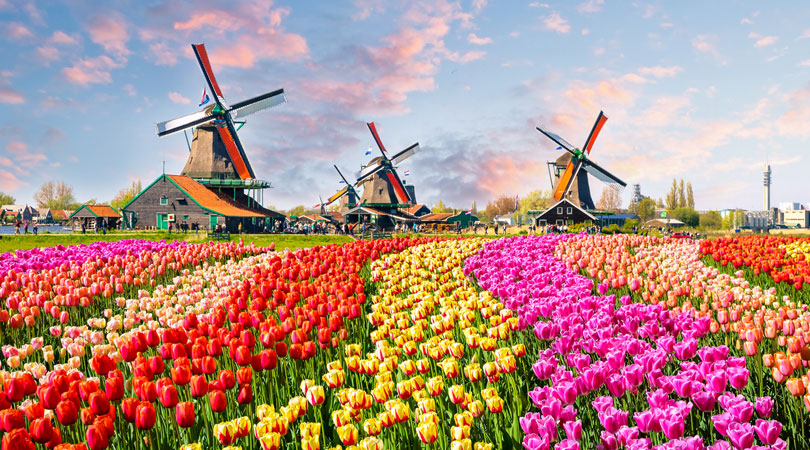 The Netherlands
Windmills, bicycles, canals, clogs, tulips and cheese. Is this what makes the Dutch so cheerful? For years, the Netherlands has been at the top of the ranking of the happiest countries and tourists are infected by this glee when they visit this flat, luscious country. You could enjoy a beach holiday in Zeeland, experience the pulsating Amsterdam, or hike through the Hoge Veluwe National Park. Then, relax in the evening in a beautiful Dutch B&B.
Bed and Breakfast The Netherlands
Share the article: