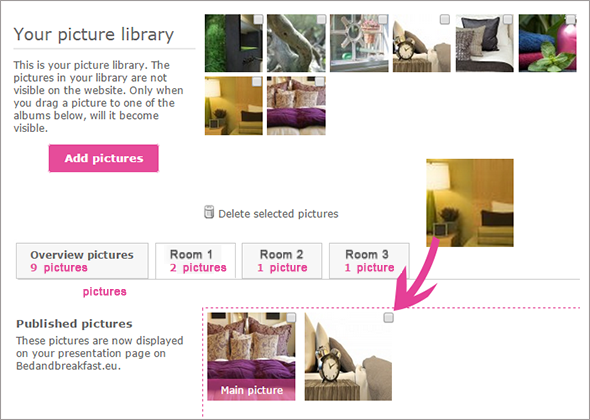 Adding pictures of your bed and breakfast on Bedandbreakfast.eu is easy and fast. Follow these 3 simple steps.
Step 1
In the owner service, go to 'My Mention' and in the drop-down menu, click 'Pictures'.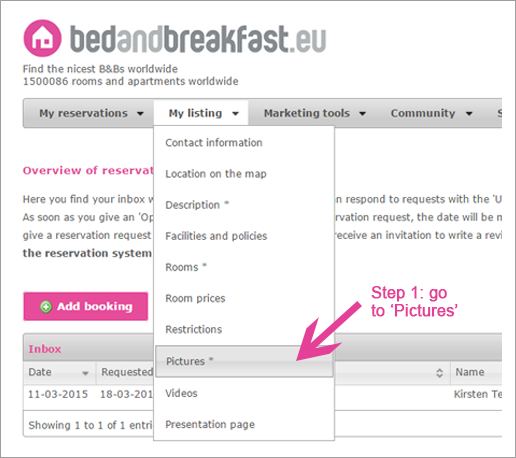 Step 2
Click 'Add Pictures'. Now you can select one or more pictures from your computer and add them.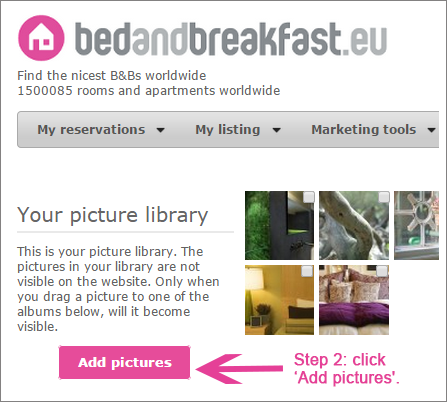 Step 3
Your pictures are placed in your picture library. Drag the pictures to the right rooms by using your mouse (you can drag more pictures at once by checking their boxes first).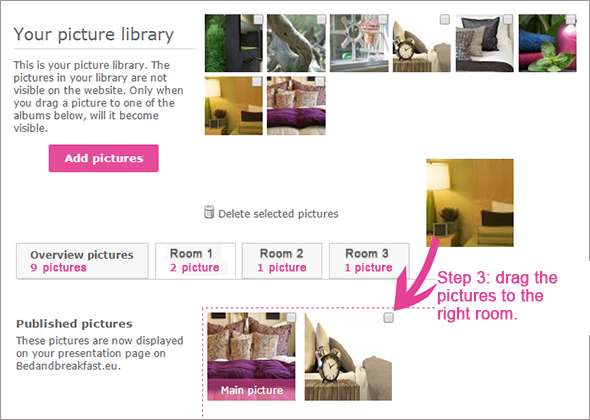 Can we help?
Would you like some help in adding or moving pictures, then please feel free to contact contact us. We would be happy to help.