Contact-free Stay
With a contact-free stay, you can count on comfortable accommodation that has been cleaned and disinfected according to Dutch government guidelines. Safety is paramount, but there is still room to experience the typical hospitality of a B&B. You will always be warmly welcomed, even if it is at a safe 1.5 metre's distance. Breakfast is usually provided for your guesthouse in the morning, and payment can be contactless via debit/credit card, bank transfer or payment request.

Guarantees
Using the Contact-free Stay filter, you can easily find accommodation on Bedandbreakfast.nl that fits within the guidelines of the 1.5-metre society. You can book a Bed and Breakfast with confidence. At contact-free B&Bs, every effort is made to ensure that your stay is as safe and pleasant as possible. The B&B owners concerned have indicated that they meet the following conditions:
The B&B is allowed to be open according to rules of the local government/safety region.
The B&B is run, cleaned and disinfected according to the guidelines of the Dutch government.
During the stay, contact between the (other) guests and the B&B owner is kept to a minimum. 1.5 metres are observed at all contact moments.
Checking in and out takes place at an appropriate distance: for example, by leaving a key, using a key box or through an entrance code. There is also an extensive information folder or instruction video in each guesthouse with an explanation of the accommodation, surroundings, take-away/ordering options for dinner.
Guests are not allowed to use common areas, facilities and sanitary facilities unless all guests belong to one household. For the time being, this measure applies until 1st July 2020.
Breakfast is preferably prepared remotely and consumed in the guest room or on a private terrace.
If breakfast is required in a communal breakfast area, the distance between guests and the B&B owner should be at least 1.5 metres. Breakfast should be served at the table (not buffet style) with the B&B owner wearing disposable gloves.
The guest room is equipped with sufficient "basic necessities", such as towels, soap, disinfectant, tissues, etc.
Contactless payment via debit/credit card / bank transfer / payment request is possible.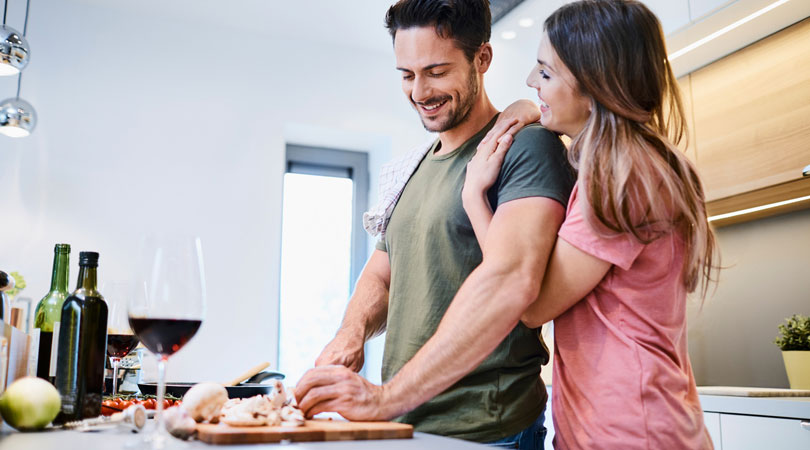 Extra privacy
Are you looking for a contact-free stay, but you also want extra privacy? About 76% of the guesthouses on Bedandbreakfast.nl have their own entrance and private sanitary facilities. If, in addition to your own entrance and private bathroom, you would also like to have your own kitchen or kitchenette, 44% of the B&Bs are the right place. Ideal for travellers who are fond of small-scale accommodation, but also want the opportunity to prepare their own meals.
Enjoy yourself safely and responsibly
As a B&B visitor, you also contribute to a safe holiday environment. You need to continue to comply with the basic rules drawn up by the Dutch government, such as regularly washing your hands and keeping a distance of 1.5 metres. Are you experiencing any cold symptoms such as a runny nose, sneezing, sore throat, mild cough or a temperature higher than 38°C? Or are you suffering from a fever or shortness of breath? Then you must cancel your visit and discuss with the owner whether you can move the dates of your stay.
Share this article: