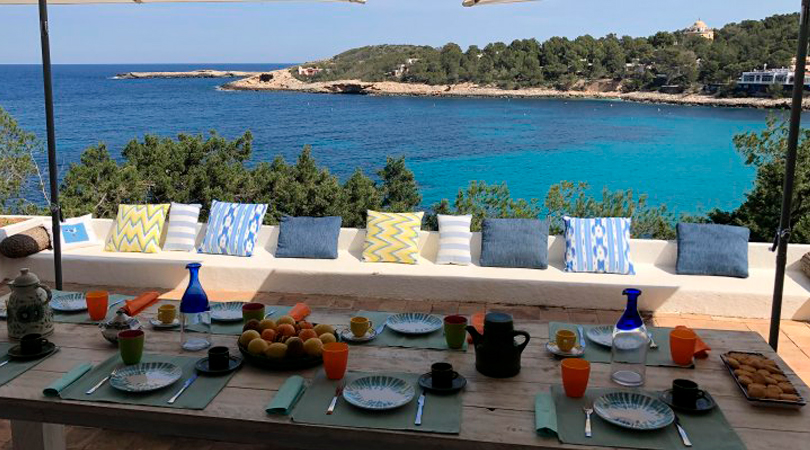 Vora Mar – Spain
In the bay of Portinatx in Ibiza, we find Vora Mar, a B&B in the purest Ibizan style. Enjoy the turquoise waters of Ibiza after a sumptuous breakfast of local produce. Guests of these sea view accommodations have private access to the beach down a narrow staircase hidden in the property's greenery.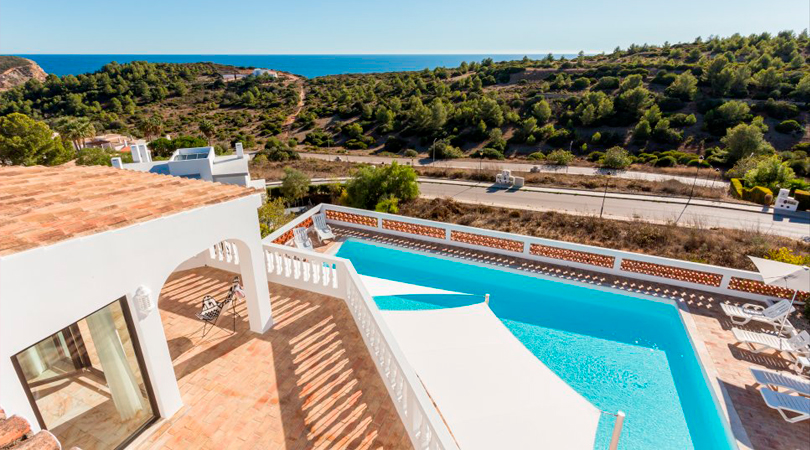 One Life Lodge – Portugal
The views of the sea from B&B One Life Lodge are those panoramic vistas you can never forget. Located in the small town of Figueira, this B&B is just a hop, skip and a jump from the beach. Enjoy your breakfast on the sunny terrace with 360º views of the landscape surrounding the best of Portuguese sea view accommodations.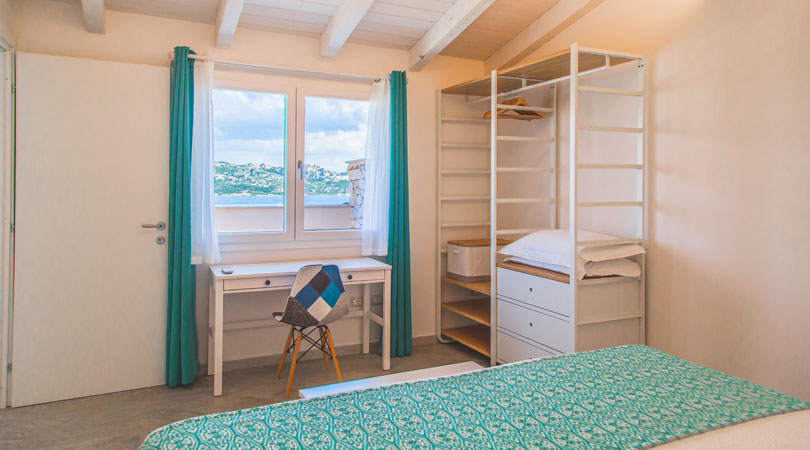 Controvento – Italy
Holidays by the beach in Sardinia allow you to visit the most beautiful seasides in Italy, such as the well-known Cala Francese. Sea view accommodations don't come much better than B&B Controvento. Admire the sunset over the islands of Caprera and Santo Stefano directly from your room. The incomparable panoramic seascape from the large terrace makes this B&B perfect for holidays by the beach.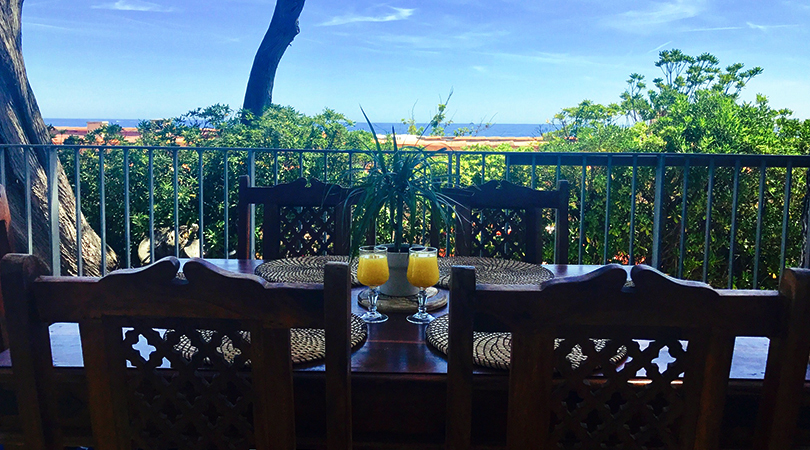 Beachfront B&B Villa Cristalia – France
You can access the beach through the garden gate of the B&B Villa Cristalia in Sainte-Maxime. The exotic décor of the rooms is complemented by plenty of luxurious extras. In the morning, you can enjoy breakfast on the terrace before bathing in the crystal clear waters of the Mediterranean. Or, if you prefer, you can relax in the hot tub of these paradise sea view accommodations. 
Beachfront B&B Villa Cristalia
Pension Jägerhaus Insel Rügen – Germany
In the south of the island of Rügen, you will find the family-friendly Pension Jägerhaus, located in the Rügen Biosphere Reserve. These beautiful sea view accommodations have cosy rooms, a spacious garden, a delicious breakfast, and charming owners. It makes the perfect hub for exploring the area, by sea or by land!
B&B de Passant – Netherlands
If you're looking for sea view accommodations in the Netherlands, then Passant's B&B in Breskens is the place for you. Spend the night in a former military police barrack, transformed into an attractive B&B. There are several guest rooms with private bathrooms, and a delicious breakfast is served every morning. Both the port and the beach are within walking distance, making this B&B ideal for exploring Zeeland. 
Share the article: