Villa Mar Azul – Spain
Just 600 metres from the beach of Santa Ponsa in Mallorca, we find a beautiful B&B by the sea, the Villa Mar Azul. The villa has an infinity saltwater pool with stunning views of the bay of Santa Ponsa, and the terrace is perfect for enjoying breakfast in the sun or a few drinks at sunset. Get ready to discover the beautiful island of Mallorca!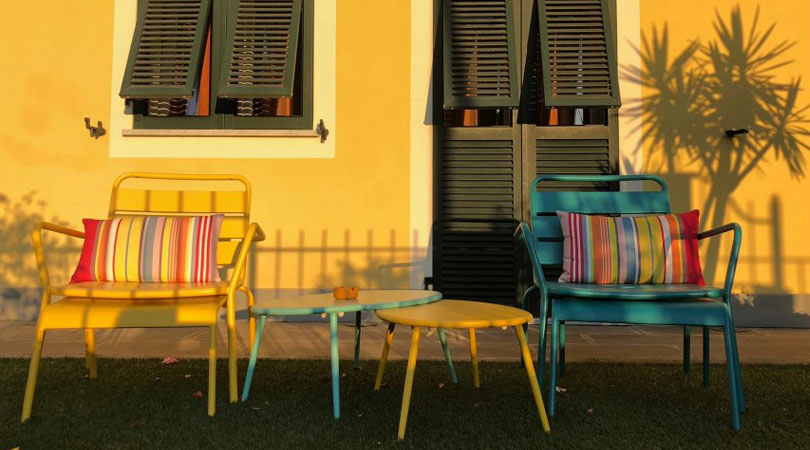 Oasi Hotel – Italy
Levanto, known as "the gate" of the Cinque Terre, is the ideal place to get to know the Ligurian area, which inspired Disney to create the movie "Luca". Oasi Hotel is a small seaside accommodation with only 14 rooms. The owners will make you feel right at home and prepare breakfast with local organic products. Maybe you could ask them to teach you how to cook the famous Genovese Pesto or take a yoga class on the beach!
Faial Cottage – Portugal
Faial Cottage is located on the beautiful island of Faial in the Azores. The seaside B&B is perfect for a beach vacation to enjoy views over the Atlantic Ocean. After a sumptuous breakfast made with local products and homemade bread, you will have enough energy to start touring the island. Let yourself fall in love with the colourful hydrangeas that are all over the "Blue Island" and discover the beautiful city of Horta and the rest of the beaches of Porto Pim.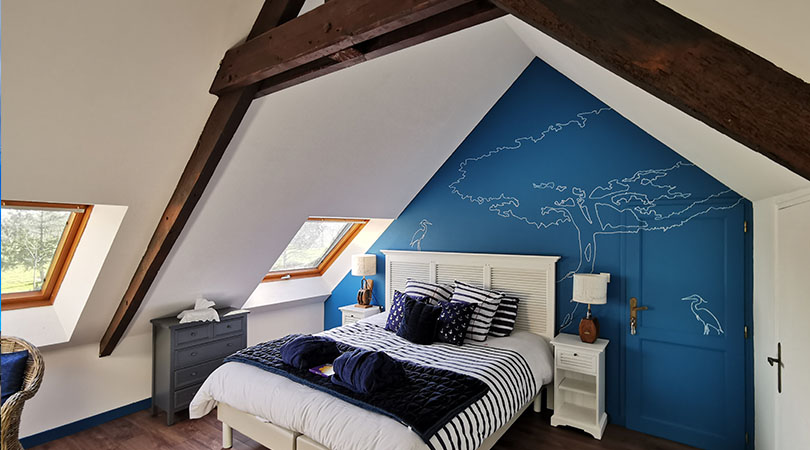 Domaine de Kerizel – France
This Breton country house is located very close to the sea in the Regional Natural Park of the Gulf of Morbihan. This beach B&B with a difference offers everything to satisfy your mind and stomach. Two of the rooms have a hot tub, and there is a wellness centre with a Finnish sauna, massages and activities such as yoga, qi gong and meditation. There is also the option of sleeping in a curious house under the trees or in a room in the old oven to make bread from the farm!
Art Suite – Netherlands
If you're looking for a B&B on the beach, the Arte Suite at Workum is sure to catch your eye. This luxurious studio used to be the local post office and has been tastefully designed by the owner. His passion for design combines modern art, photography and a vintage touch. Enjoy a delicious breakfast with regional and organic products served on the ground floor. The Frisian city of Workum also has many beautiful and exciting points to visit.
Share the article: