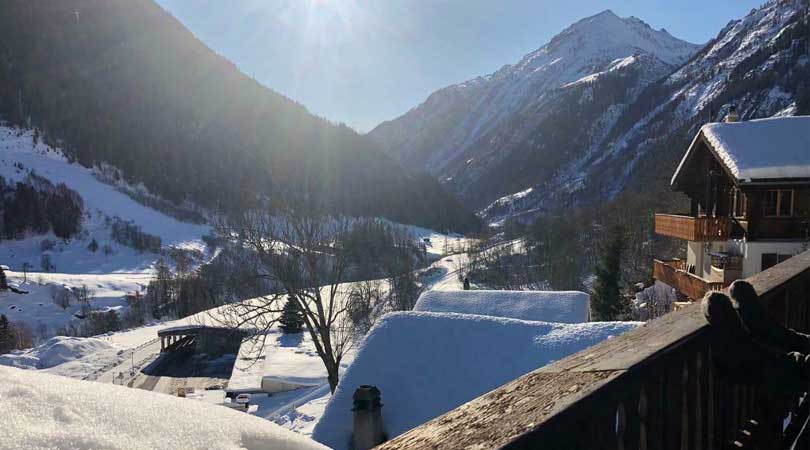 Chalet Rosa zum Moos – Switzerland
Luxurious and cosy is the best way to describe this spacious chalet in the Lötchental in Valais. The roomy lounge has a comfortable sofa, smart TV and a cosy fireplace. You can enjoy your winter breaks snuggled up, enjoying the spectacular views of the snow-capped Swiss mountains. If you are more daring, you can always go skiing, sledging or mountain hiking through the snow. There are some incredible routes near Chalet Rosa Zum Moos!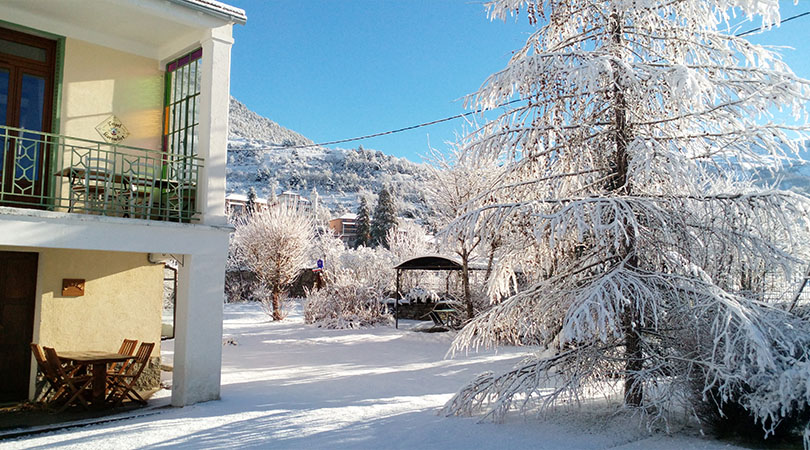 La Mexicaine – France
La Mexicaine is a fully-renovated villa with 4 bedrooms and a log cabin in the snow. Located at the foot of the highest road in the Alps and the Mercantour National Park, this charming Barcelonnette B&B is the ideal place to spend your winter breaks. The Pra Loup, Le Sauze, St. Anne or Larche ski areas are just 20 minutes away by free shuttle bus, and the bus stop is only 200m from the B&B. An ideal place to stay in a log cabin in the snow!
De Ouw Skuur – The Netherlands
Snow or no snow, if you want cosy winter breaks, at De Ouw Skuur in Oirschot, you'll find what you are looking for. As well as 2 upstairs guest bedrooms, there is a cosy downstairs apartment with a warm living room complete with log fire. Perfect for warming up after a long winter walk through the historic town and the area's forests. In the morning, you can enjoy a delicious typical Dutch breakfast full of local products.
Castello di Petecciano – Italy
A couple of kilometres from the most beautiful natural parks of Abruzzo and from the sea, this charming castle is an idyllic place for your winter breaks. You'll fall in love with the old walls and terraces with incredible views of the Gran Sasso and the majestic rooms with all kinds of creature comforts. So this winter, don't miss the opportunity to sleep in a castle and have a unique experience.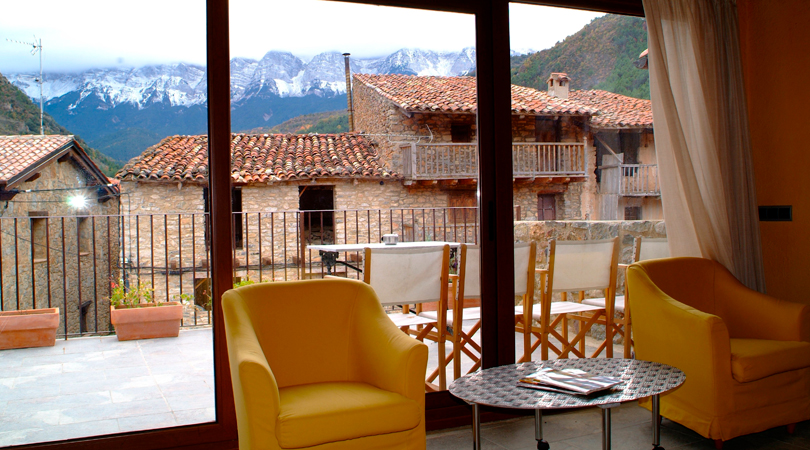 Font del Genil – Spain
The Catalan Pyrenees are an incredible place to spend winter breaks, and the B&B Font del Genil in the town of Arsèguel is the ideal bolthole. Its location between Andorra and Cerdanya make it a magical place. The rooms are decorated in a traditional rustic fashion, with exposed stone walls and views of the snowy mountains that will take your breath away.
Share the article: