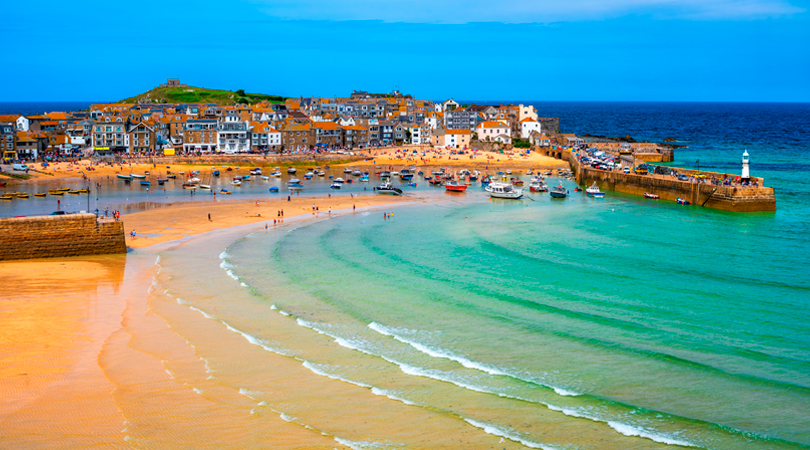 St Ives – Cornwall
St Ives is the dazzling jewel in Cornwall's crown, perfect for summer holidays spent at a B&B by the beach with a little culture thrown in for good measure.  Wander the maze of cobbled streets of this picturesque fishing town or feel the soft sand between your toes at the blue flag-rated Porthmeor beach. Visit the iconic Tate St Ives gallery overlooking the Atlantic Ocean. Stunning inside and out, the gallery showcases some of the best-loved artworks of the twentieth century.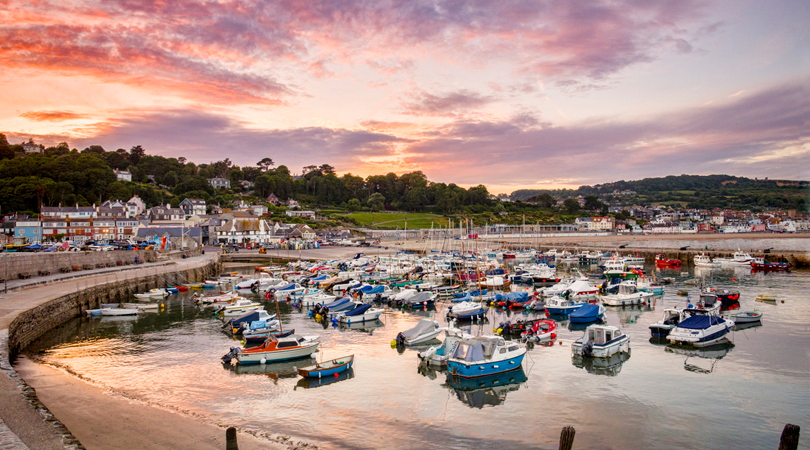 Lyme Regis – Dorset coast
Summer holidays spent in a B&B Lyme Regis are sure to delight and entertain the whole family. Boasting breath-taking scenery and several historical landmarks, the picturesque and tranquil Lyme Regis is a great place to discover the UKs heritage. Stay in a unique B&B Lyme Regis by Sandy Beach and explore this wonderful family resort set against moody blue cliffs and the English Channel.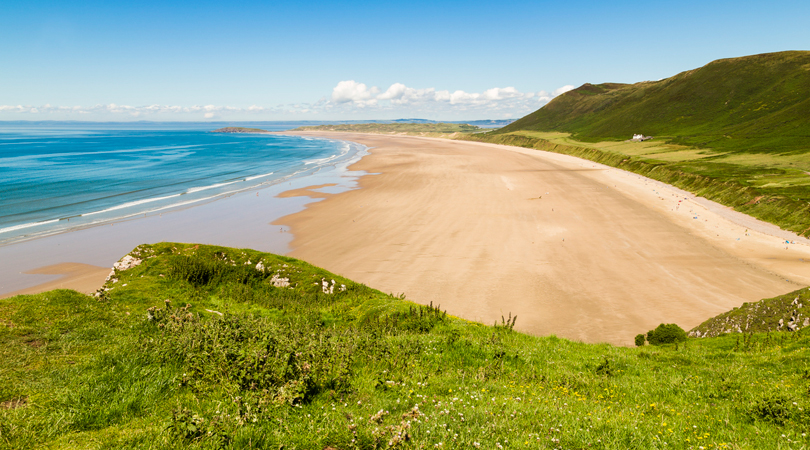 Rhossili – Wales
Rhossili has also been described as 'The supermodel of British beaches' by The Independent and it is universally agreed that you won't find a more beautiful spot in the UK. Spend your summer holidays walking along this huge expanse of beach with dramatic, panoramic views of the Atlantic Ocean. At low tide it is possible to walk right across the bay to Llangennith onto the Worms head, an iconic local landmark. You may even see some basking seals or dolphins playing in the surf!
Isle of Arran – Scotland
The Isle of Arran has everything you'd want for adventurous summer holidays. An ever-changing coastline, dramatic mountain peaks, sheltered beaches, leafy forests, cultural festivals and a wealth of tasty local produce. Famous for its creamy cheeses, beers, traditional oatcakes, and of course Arran malt whisky, perfect for sipping. The island is ideal for an escape from busy life, with a plethora of wildlife to spot and plenty of thrilling outdoor activities. It's sure to get the adrenaline pumping!
Bed and Breakfast Isle of Arran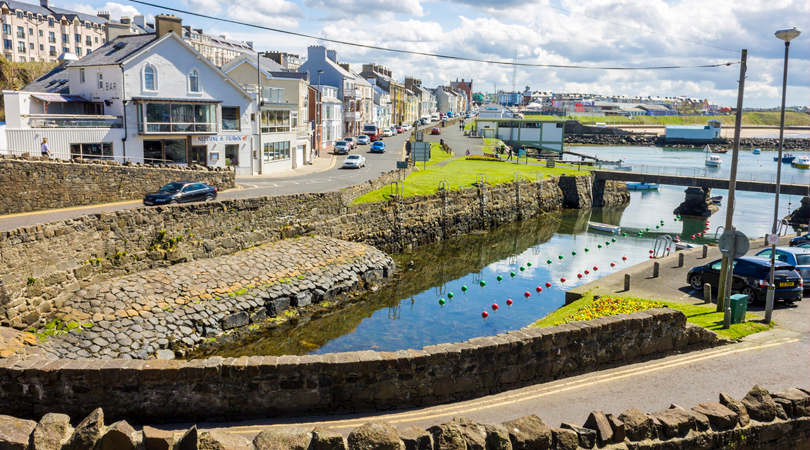 Portrush – Northern Ireland
Portrush is a fun-loving seaside town that grew from a humble fishing village into a top-rated destination for family summer holidays. Since Victorian times, Portrush has been fashionable and offers tons of activities for people of all ages. On the Causeway coastal route, it is bursting at the seams with holidaymakers in high season and, not surprisingly, many of its attractions are focused unashamedly on good old-fashioned family fun. The town is also a top surfing centre and boasts Northern Ireland's most prestigious Golf club.
Share the article: