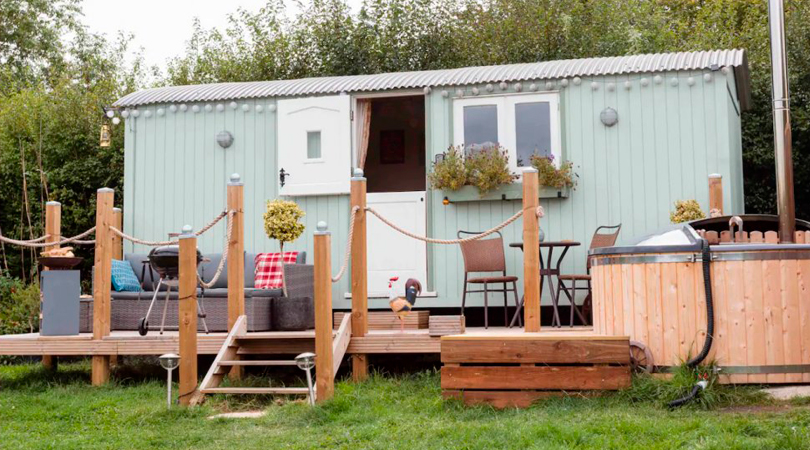 Stud Farm Shepherds Hut – England
Are you looking for somewhere new for nature holidays in England? Then let yourself be blown away by Stud Farm Shepherds Hut. This extraordinary B&B is housed in an attractive gipsy-style caravan, fully equipped with a kitchenette and private bathroom. From the wooden terrace, you have an impressive view of the New Forest National Park. There's even a hot tub to soak in after a long nature walk, glass of bubbly in hand of course!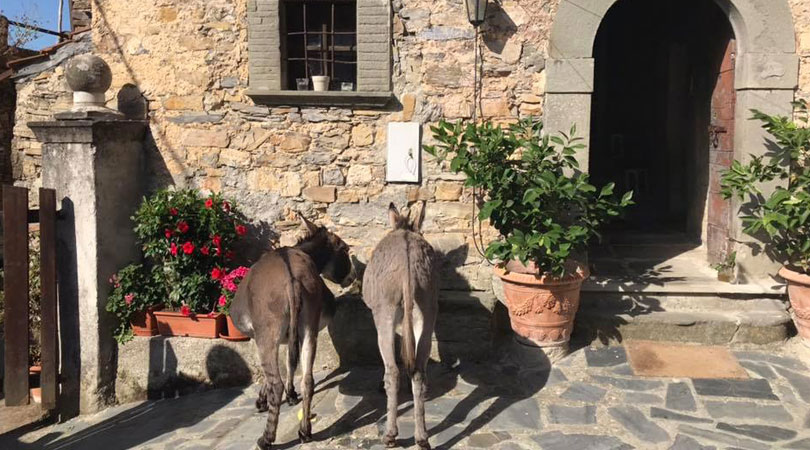 Luna di Quarazzana – Italy
If you fancy nature holidays in Italy, Luna di Quarazzana is a good option. This charming accommodation in Tuscany is the ideal base for nature holidays in the Apuan Alps. There are two immaculate rooms, with their own entrance and private bathroom. They made sure to use the original building materials during the renovations, harmoniously connecting the past with the present. Doesn't that sound perfect?
Le Clos Saint Saourde – France
Le Clos Saint Saourde enjoys an idyllic location among the vineyards of Provence. Those who take nature holidays here can count on a fantastic stay breathing the clean mountain air. Five of the guest rooms are partly built into the rocks, making it feel like you are spending the night in a mysterious cave. After a stroll, there is nothing better than relaxing by the beautiful outdoor pool.
schmiede1860 – Germany
Germany is a real paradise for nature lovers! If you're looking for a comfortable yet stylish place for your nature holidays, then Schmiede1860 is the right place for you. This historic blacksmith shop has recently been meticulously transformed into a luxury B&B, complete with five beautiful guest rooms. The accommodation is a stone's throw from the Müritz National Park, a fairytale lake landscape in Mecklenburg-Vorpommern.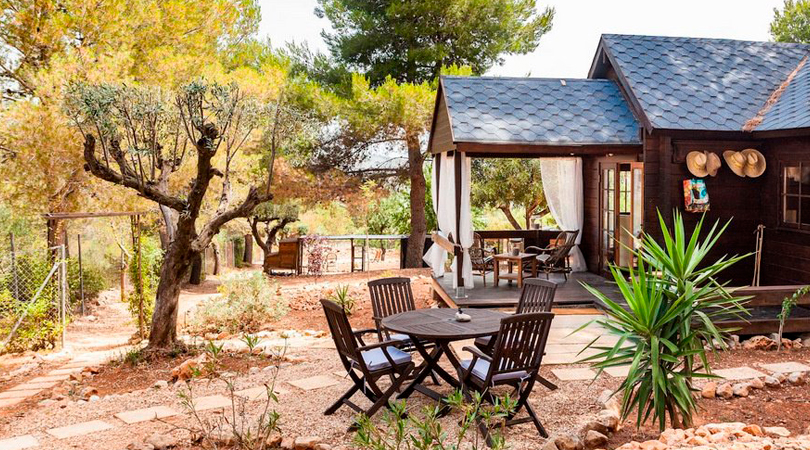 Finca Lliber – Spain
Are you looking for a countryside accommodation in Spain, where you can have wonderful nature holidays? Then check out the Finca Lliber. This nature house is located high in the mountains, between the villages of Llíber and Xaló. This countryside accommodation gives you a magnificent view of the valley and its myriad of vineyards. Choose one of the two guest houses, which include their own cooking facilities. There is also a delightful swimming pool, ready for a refreshing dip!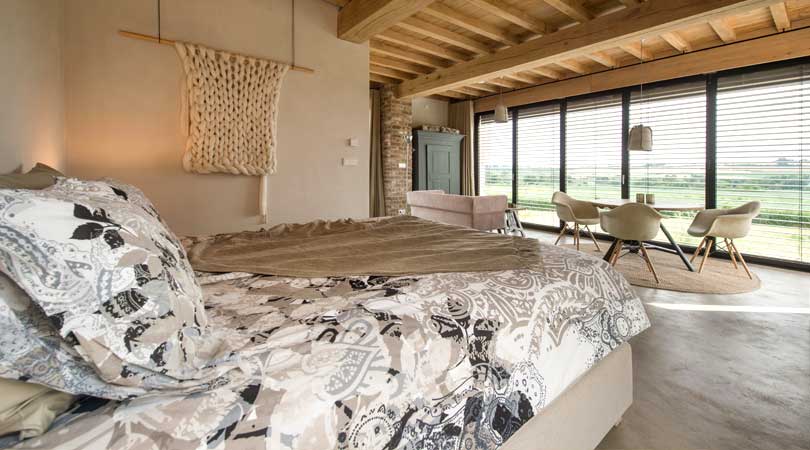 Domein Holset – The Netherlands
The Netherlands is perfect for active nature holidays, with the province of Limburg being particularly popular among cyclists and hikers. Choose to stay at the Domein Holset and spend the night in an idyllic spot nestled between the vineyards of the Limburg hills. Naturally, a sumptuous breakfast, tour of the vineyard or a wine tasting are possible. Quick, book one of the charming guesthouses!
Share this article: