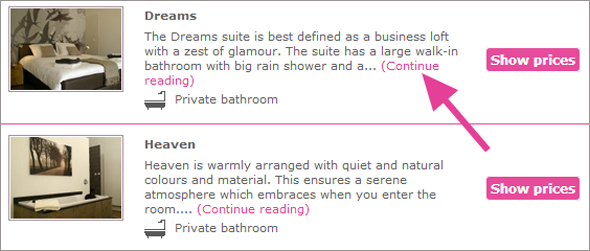 With every room on your presentation page, Bedandbreakfast.eu shows specific pictures and information. We can only do this if we have the correct room information. In this article, we show you how to add your rooms and room rates to your presentation page.
Adding rooms
You can add rooms in the owner service, at 'My Mention' > 'Rooms'.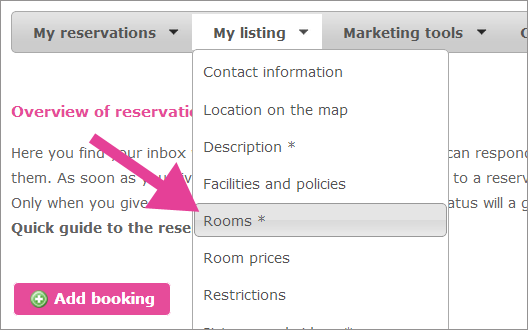 Step 1: Click 'Add room/apartment'.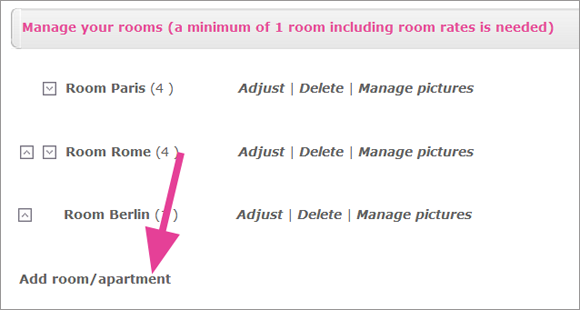 Step 2: Fill in the room information (you can insert translations by clicking on the little flags).
Step 3: Check the boxes of your rooms' facilities and fill in possible room terms, for example regarding baby beds, cancellations and advanced payment.

Step 4: Finally, provide a short description of the room and click 'Save'.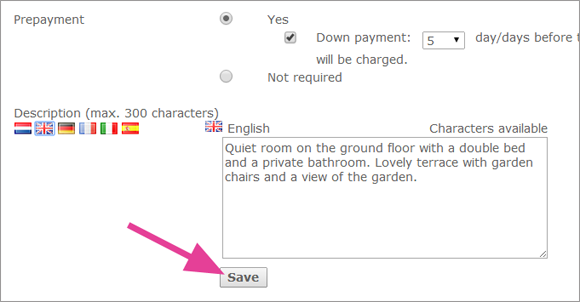 Your room has now been added to your presentation page. Create a separate block of information for every room this way.
Adding room rates
Now add the room rates for each room. Go to 'My Mention' and – in the dropdown menu – click 'Room Rates'.  Fill in the rates for 1 and 2 persons for each room. Tip: with an extensive mention you can schedule variable room rates and insert discounts. More information >>
Note: If you add four pictures with every room, your B&B will appear higher in the search results! This is how you can add pictures >>