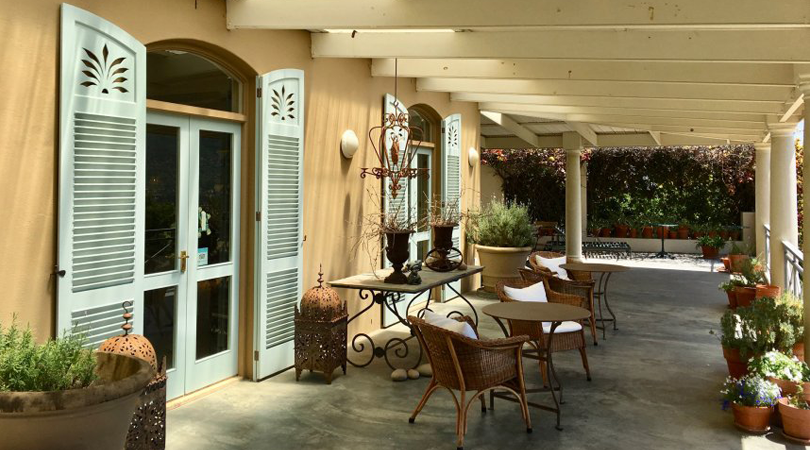 Frogs Hill – South Africa
If your journey to discover the world leads you to South Africa, you'll find a treasure trove of fauna, gastronomy and culture. Stay at the B&B Frogs Hill, just a stone's throw from Cape Town. Thanks to its secluded rural location and its proximity to the big city, this beautiful B&B offers the best of both worlds. Spend the night in one of the stylish guest rooms and enjoy breakfast overlooking the Hout Bay. Fall in love with the captivating view of the mountains and the ocean.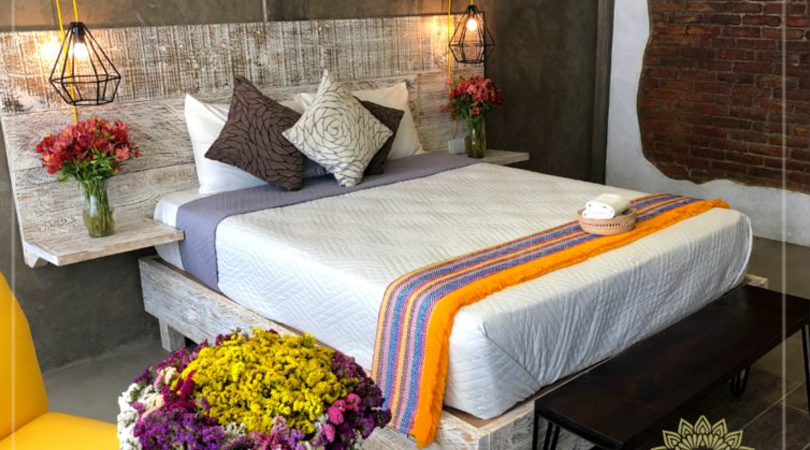 Casa Flora – Mexico
Casa Flora might be one of the nicest B&Bs you could choose during your trip to discover the world. The accommodation is fairly new and offers a nice fusion of authentic Mexican details and modern comforts. In the morning, a delicious breakfast is served on the terrace, while you have a beautiful view of the hills and the San Miguel volcano. Continue your journey on to vibrant Mexico City, which is just two-hours drive from this beautiful B&B.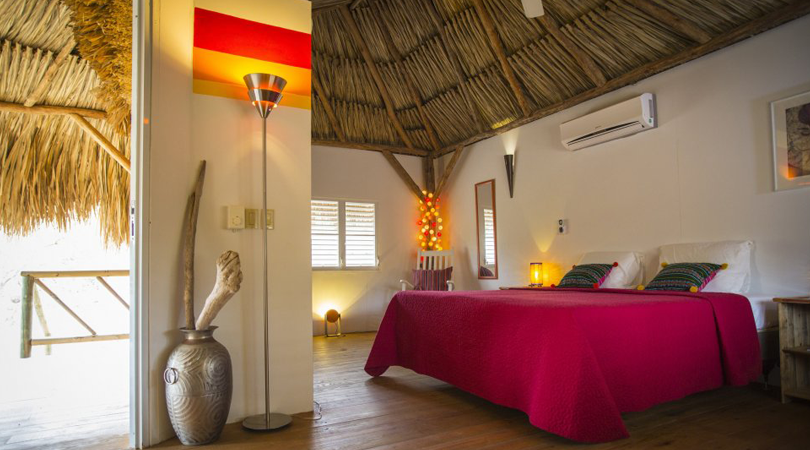 Mondi Lodge – Curaçao
Dream away in the Caribbean paradise that is Mondi Lodge. An eco-friendly cabin, with charming wooden palapas equipped with all the luxury, modern conveniences. There is also a private swimming pool, an outside kitchen and an enthusiastic couple who run the B&B with great pleasure. After an extensive breakfast, you have plenty of time to explore the colourful and lively Willemstad. Or visit the surrounding sugar-sanded beaches. Discover the world of wonder that is Curaçao.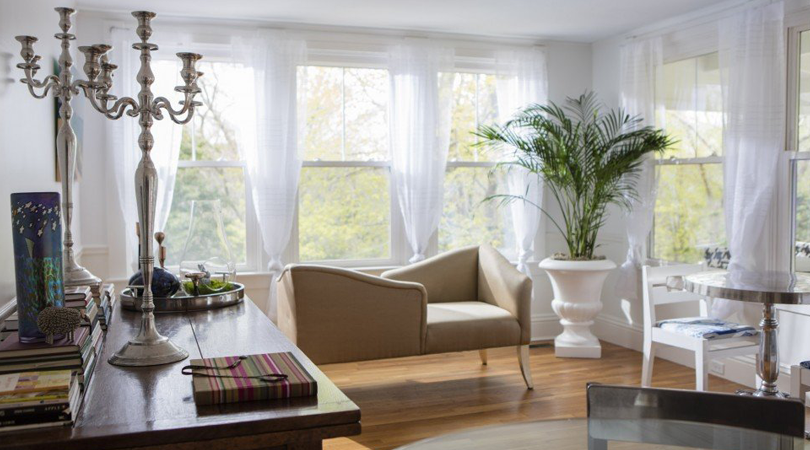 Nobnocket Boutique Inn – United States
Discover the world and taste the American dream. Take an epic road trip through the United States, just like they do in the movies. Drive through small towns and see the sights. Take the ferry to the island of Martha's Vineyard in Massachusetts and stay at a genuine B&B United States: Nobnocket Boutique Inn. This completely renovated B&B United States has seven guest rooms that have been tastefully decorated. The accommodation is also within walking distance of the harbour and nice little restaurants and shops.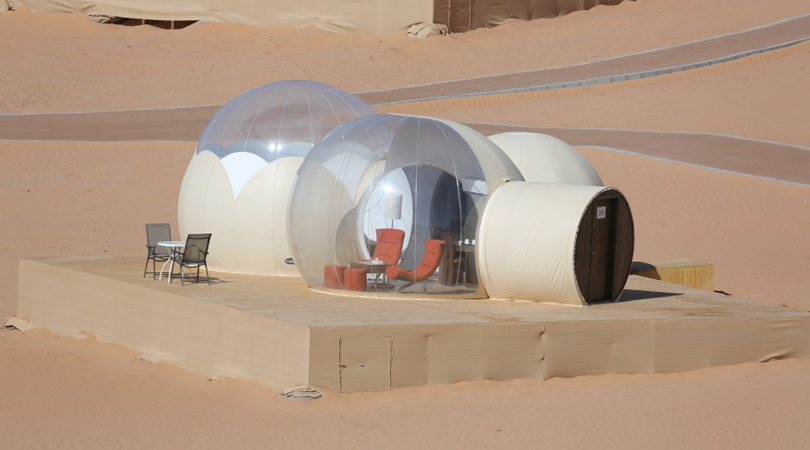 Wadi Rum Bubble Luxotel – Jordan
Travelling is a personal journey, full of new exciting experiences. If you want to go the extra mile, then why not stay at the inimitable Wadi Rum Bubble Luxotel! This out-of-this-world accommodation is located in the middle of the stunning Jordan desert and is formed into 20 transparent bubbles. It is the perfect place to discover the world of stars in the night's sky. Share this ultimate romantic experience with the one you love and eat breakfast with panoramic views.
Share this article: