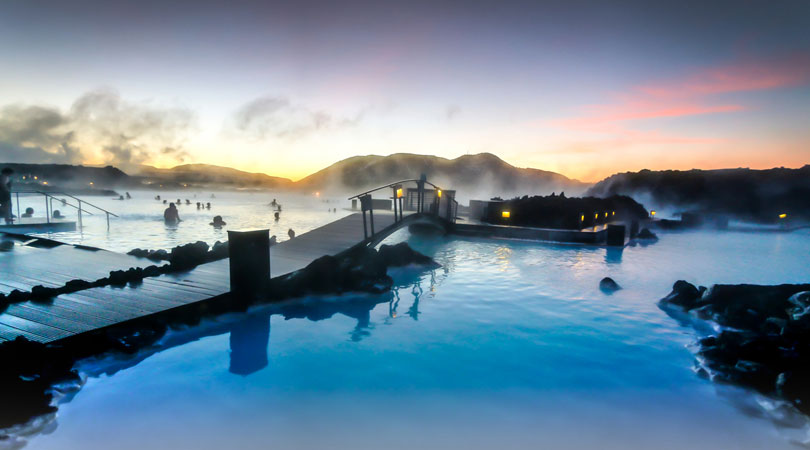 Blue Lagoon – Iceland
Of all the natural hot springs in Europe, Iceland's Blue Lagoon is undoubtedly the most famous and the one on every traveller's bucket list. Let yourself fall in love with the sky blue colour of its waters, surrounded by volcanic stones. The water temperature is a steady 39ºC and contains thousands of minerals, making this destination a wellness paradise. This wonder of the world is also only half an hour by car from Reykjavik, allowing you to visit the city for a day.
Ourense – Spain
Ourense, in Galicia, is famous for its open-air thermal pools. The Pozas de Outariz are the most popular natural hot springs in the area due to the spectacular scenery. However, the Muiño das Veigas thermal bath with its wooden mill or the spa complex at Chavasqueira with their Japanese Zen decoration are not far behind. The best way to enjoy a thermal bath is by booking a B&B in Ourense, a Roman city full of fun, culture and art.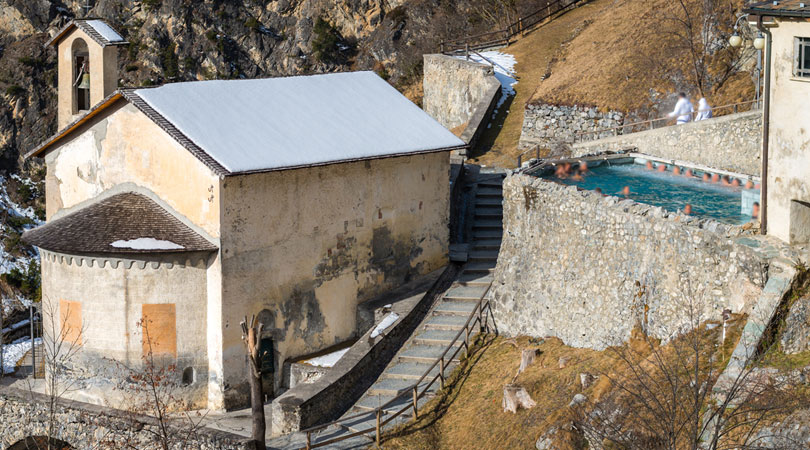 Bormio – Italy
If you plan to travel to Bormio, you cannot miss the opportunity to discover its thermal baths. These natural hot springs called Bagni Vecchi are carved into the rocks, rich with healing minerals. There are incredible panoramic views of the snow-capped Alps from the outdoor pools. You cannot miss Bagni Nuovi either, combining alpine nature with incomparable beauty. Book a B&B in Bormio and enjoy this magical experience in the mountains.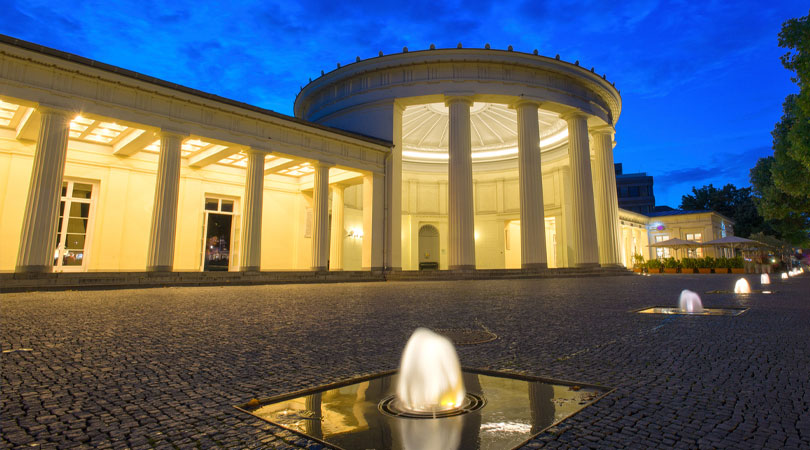 Aachen – Germany
The hottest thermal baths in central Europe are located in the city of Aachen and come from more than 3,000 meters below the ground. These deep waters are especially rich in minerals and have several therapeutic properties for the body. The Carolus Thermen, with their impressive 18 columns, are the heart of this artfully decorated spa. If you find it difficult to warm up during the colder months of the year, a B&B near these natural hot springs is the perfect option.
Le Grand Dax – France
Known for its history and art, the spa town of Dax in the Landes is a special place. Le Grand Dax offers no less than 16 thermal baths. Enjoy the benefits of its healing waters and the famous Dax peloide, a therapeutic mud born from the slow maturation of the Adour silt and the natural hot springs. As well as spoiling your body, you can also satisfy your palate with the Landes duck cake, a gourmet delicacy from this southern region.
Share the article: