R&R in Hungary
When you think of Hungary, you think of thermal baths. The country is well-known for its many spa destinations and bathhouses. Budapest, in particular, is loved by wellness enthusiasts, with the beautiful Széchenyi baths being among the favourites. In this grand spa, there are no less than 18 indoor and outdoor pools and 10 saunas in neo-baroque style. After visiting the capital, you can travel to Lake Hévíz, the largest natural thermal lake in the world. Or try Eastern Hungary and explore the baths of Miskolctapolca.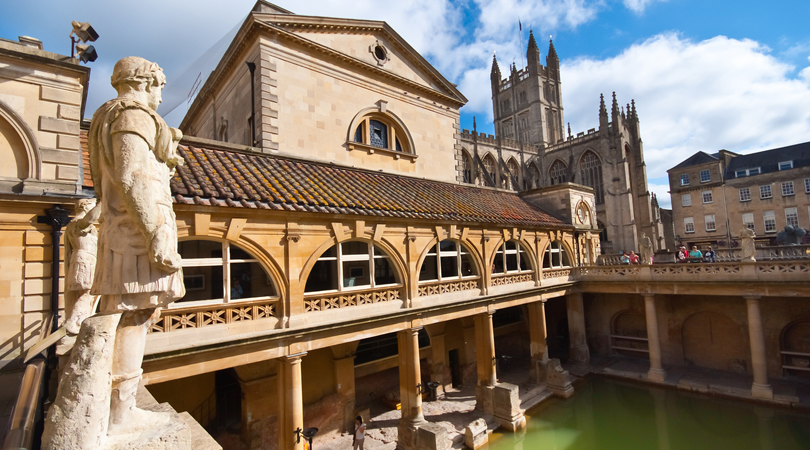 Roman Baths in Bath
Bath is the location of the only natural hot springs in England. The thermal baths in this quintessentially English city have been among popular spa destinations since Roman times. Although the old Bath spa is currently part of a museum, you can still go to Thermae Bath Spa for a relaxing wellness weekend. This spa has perfect hot springs of about 46.5 degrees, ideal during cool autumn or winter days!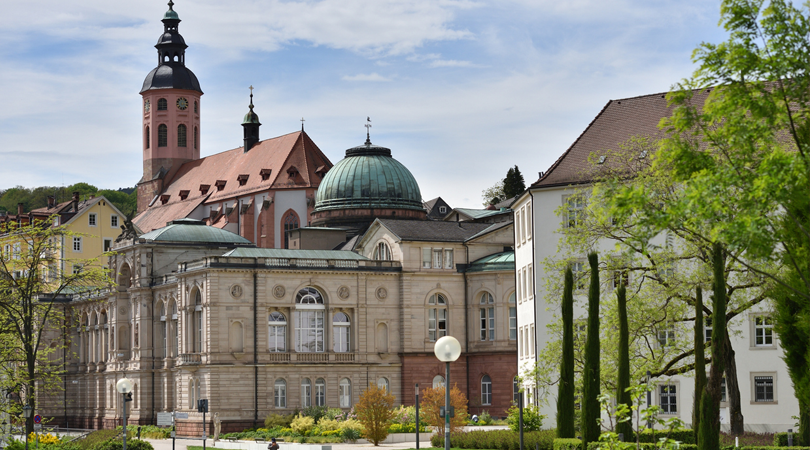 Thermal baths in Baden-Baden
Baden-Baden is one of the most famous spa destinations in the Black Forest. Thanks to the thermal baths, this German city was thought of as the summer capital of Europe during Roman times. The quality of the mineral water and the 12 hot springs attracted many travellers to this special place. The natural baths of Baden-Baden are still popular with visitors, book a B&B and enjoy the Caracalla and Friedrichsbad spas and many more.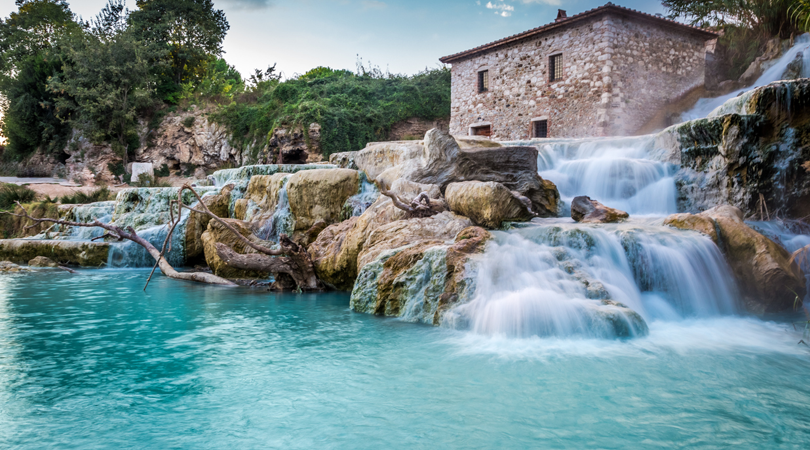 Natural spas in Italy
Italy is rich in natural spa destinations, many of which are free of charge. In the north, discover Bagni Vecchi di Bormio, where you are surrounded by the rocky landscape of the Lombard Alps. Or, travel to the natural spa of Saturnia in Tuscany and bathe in the warm waters of the waterfall at Cascate del Mulino. Would you rather go to southern Italy? Then choose a B&B in Viterbo and marinade in the baths of Carletti, where the water can reach 58 ° celcius!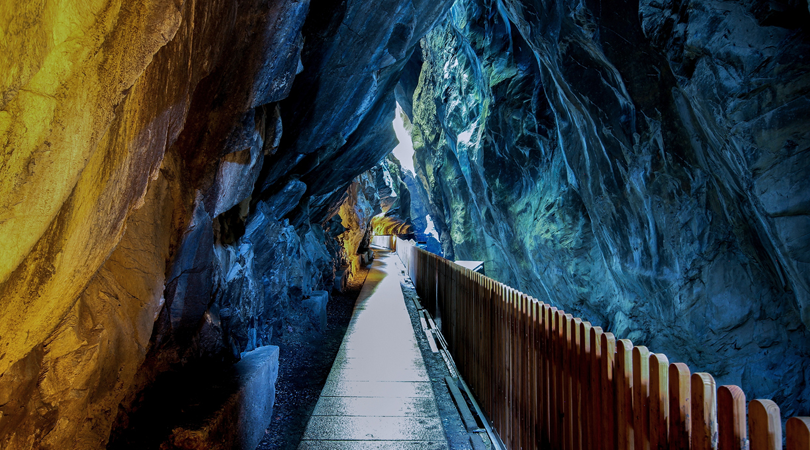 Tamina Therme, Switzerland
Bang in the middle of the Swiss Alps you will find Tamina Therme. A beautiful spa in the town of Bad Ragaz. Thanks to the flow from the mystical Tina gorge, the water in the baths is approximately 37° hot. You can relax in the two indoor swimming pools, an outdoor swimming pool and various caves. One of the most unique spa destinations to soothe and unwind. Book a cosy B&B nearby so you can take it easy after a day of doing absolutely nothing. Bliss!
Share the article: