African Sunset
Bake on the tropical beaches of Zanzibar, sample the highly acclaimed wines of Cape Town or discover the breathtaking safaris in Kenya.  Africa is full of unique honeymoon destinations soaked in romance and adventure. This magical continent with its people, nature and culture is an experience that will change your life and a trip that you will never forget. Staying in a private B&B run by locals will make your holiday even more special and personal.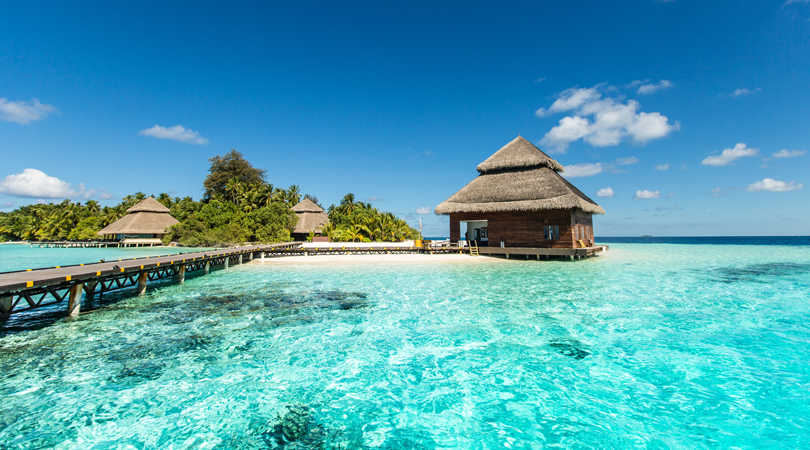 Honeymoon ideas in the Maldives
You can't discuss honeymoon ideas without mentioning one of the classic honeymoon destinations, The Maldives. Comprising of thousands of idyllic islands, each with their little wooden houses standing in the sea. Imagine waking up, the sun streaming through from your balcony, you step outside into the warm turquoise water of the Indian Ocean. Dive near the coral reefs and encounter a kaleidoscope of marine life. After a long day soaking in the sun, enjoy a tropical cocktail and relax in your cosy and luxurious B&B.

Living la Pura Vida in Costa Rica
Costa Rica is number one among honeymoon destinations for those couples who want to experience the wild. Explore the tropical rainforests on foot or try a zip line tour through the canopy. Bathe in jungle waterfalls and tour the wild mangroves in the dramatic volcanic landscape. Visit the white sandy beaches on the Caribbean and Pacific coast, get to know the Toucan (the native animal) and have the honeymoon of your dreams. Stay in an intimate B&B and discover the true meaning of the country's motto, Pura Vida!

Colourful Mexico
Frozen margaritas, tequila shots, spicy nachos with guacamole … How many other honeymoon destinations can offer such taste sensations? From Mexico City to the Mayan Riviera, Mexico is filled with spirit and culture. Visit the astonishing archaeological zone of Teotihuacán, also called the City of the Gods. Take a trip to Tulum with its freshwater wells called cenotes where you can dive and snorkel. You and your loved one are bound to give this honeymoon 10 out of 10. 

Lush Bali
This Indonesian island is without doubt one of the top honeymoon destinations of the moment, and with good reason. Its spectacular beaches, temples, rice fields and people will steal the hearts of you and your partner. You should definitely visit the bustling city of Ubud, enjoy the tropical sunsets in Uluwatu, see the sunrise from the Batur volcano and bathe in the warm ocean by the beaches of Seminyak or the Gili Islands. Of course, you have to visit the incredible island of Nusa Penida to enjoy the most breathtaking landscapes and striking beaches. A B&B will make your experience in Bali even more authentic and complete a honeymoon that will exceed your wildest expectation.
Share this article: