Abrazo 8 Villas – Greece
Summer holidays in a holiday home with a pool in Santorini would appeal to anyone. And Abrazo 8 Villas is the place that springs to our mind. This B&B has individual villas with pool access, all decorated in true Greek style. You'll also be able to see the sunrise over the sea while having breakfast on the terrace if you are one of those who like to get up early during your summer holidays, of course!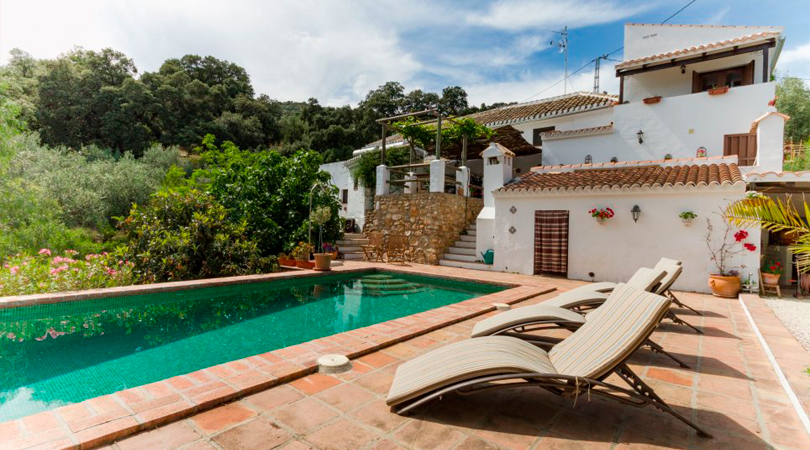 Finca Las Encinas – Spain
Between hills carpeted with olive trees and the picturesque landscape next to Lake Iznajar, we find the rural B&B Finca Las Encinas. Its four rooms make this holiday home with a pool the ideal place for a relaxing holiday. The owner is a chef, and you can enjoy his cuisine and relax on the terrace by the pool. It is conveniently located between the beautiful cities of Córdoba and Granada, which are definitely worth a visit.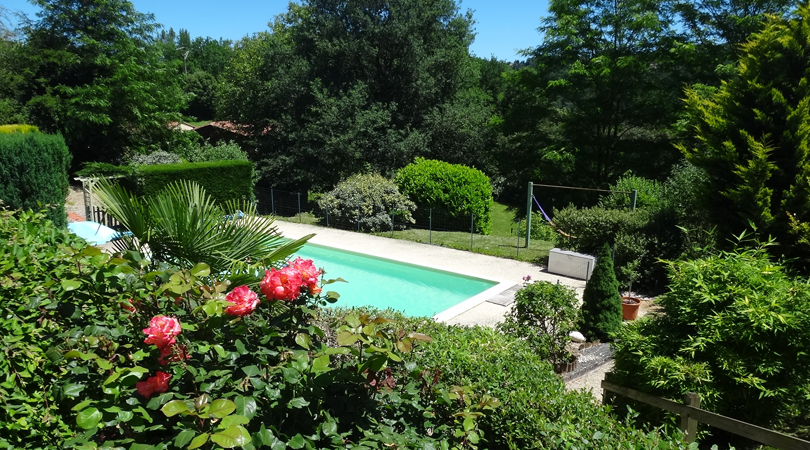 Le Pygargue – France
Le Pygargue is an excellent holiday home with a pool on top of the medieval town of Sarlat. In this quiet Périgord house surrounded by green trees, you will find four guest rooms, each with its own private entrance. After a long bike ride, which you can rent on the spot, you can relax by the pool and enjoy a picnic on the terrace.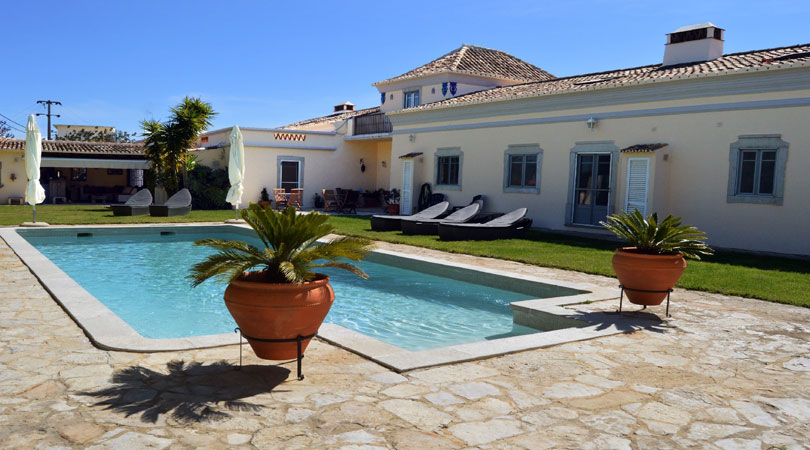 Casal da Eira – Portugal
The B&B Casal da Eira is a beautiful holiday home with a pool in the Algarve, where you are guaranteed to have an unbeatable holiday. The accommodation is a typical Portuguese house called Quinta de Portugal, transformed into a cosy B&B with several rooms. You can relax in the pool shaded by the canopy of cypresses and have a glass of wine on the patio. A perfect way to rest and recuperate!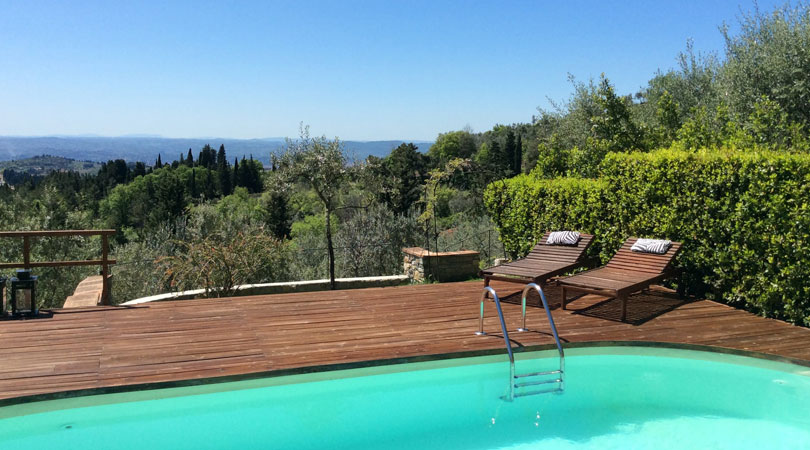 La Paggeria – Italy
In a recently renovated historical 17th century villa, surrounded by olive groves, we find the beautiful l La Paggeria. This holiday home with a pool has large rooms decorated with antiques and a terrace where breakfast is served on hot summer days. Discover this accommodation in the Chianti mountains.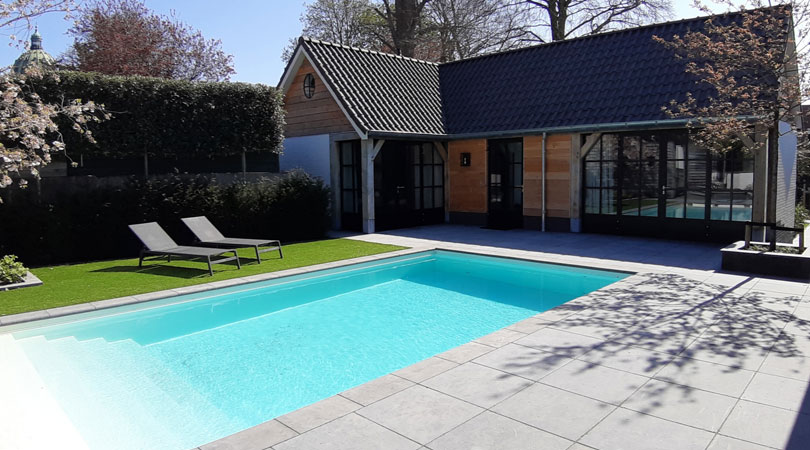 Bed & Breakfast Sjiek Basiliek – Netherlands
Rain or shine, in Sjiek Basiliek, you can enjoy an unforgettable vacation. This luxurious holiday home with a pool is located in the attractive centre of Oudenbosch, a mere stone's throw from the Basilica of Saints Agatha and Barbara. The B&B has two gorgeous guest bedrooms with private bathrooms. And to complete this idyllic picture, you will find a heated pool, a whirlpool and a sauna in the garden. So treat yourself to a relaxing holiday in this fabulous B&B!
Bed & Breakfast Sjiek Basiliek
Share the article: