The Cradle of Oktoberfest – Münich
You have to experience Oktoberfest from its cradle, Münich, at least once in your life!  Each year, the city falls under the giant spell of this world-famous beer festival for 16 hectic days. Chug a jug of liquid gold in different tents on the Theresienwiese. It gets busy though, so book a table in advance and get there on time otherwise you might lose your Lederhosen!  Book great B&Bs within walking distance of the action!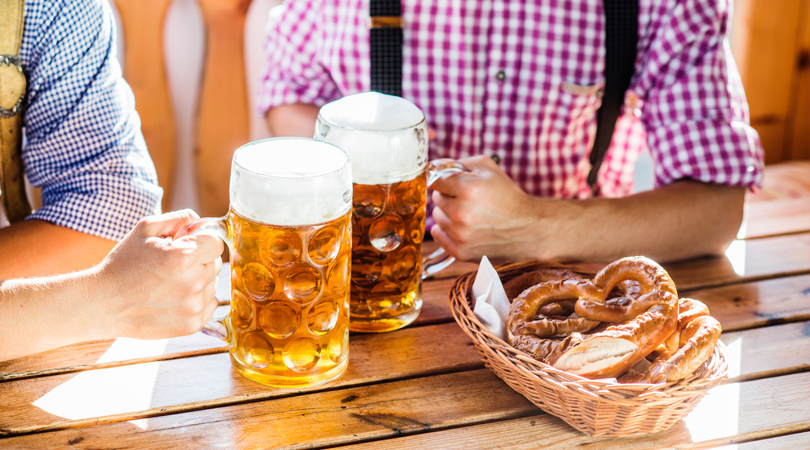 Special Brew in Hannover
Although Oktoberfest's origins are from Germany's Bavarian region, the beer festival is also celebrated in other places across the country. Hannover is a hot spot because of its Hannoverse party beer which is brewed in the region but only available during Oktoberfest. The festivities take place on the Schützenplatz, where you will find plenty of beer stands and marquees. What's brewed in Hannover, stays in Hannover!
Ich bin 'Beerliner', Berlin
If you want to avoid the masses, a visit to one of the smaller beer festivals like the one in Berlin is a great alternative. Most of the parties take place in the city centre, that puts up Oktoberfest decorations and some fairground attractions. Don't miss downing a litre or two at the Alexanderplatz and attend the big beer party organized on the Kurt-Schumacher-Damm. Stay in an artsy Berlin B&B for added atmosphere.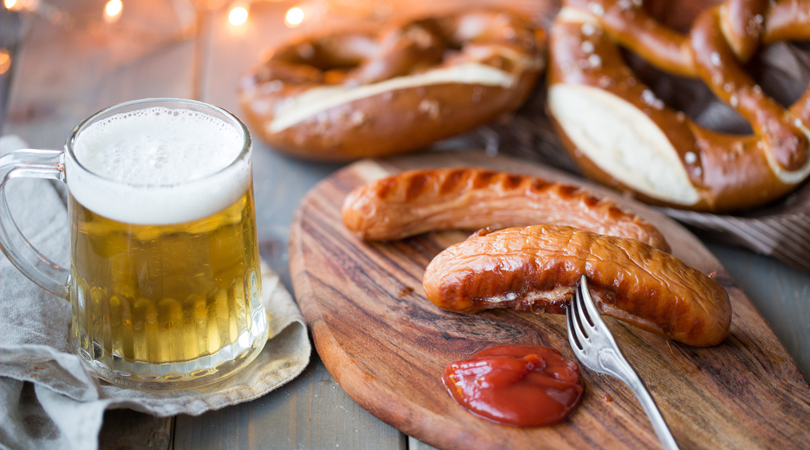 Juggle with your Jiggle in Zürich
Add the Swiss touch to Oktoberfest by celebrating in Zürich. Don't worry you still get to down Weißwürste, Sauerkraut and Applestrudel, not forgetting of course litres of beer! Join 40,000 others on Bauschänzli where the party tent is decorated in traditional Oktoberfest blue and white colours. Put down your jug for a jiggle on the dance floor at the Bavarian chapel and enjoy live performances by traditional wind musicians.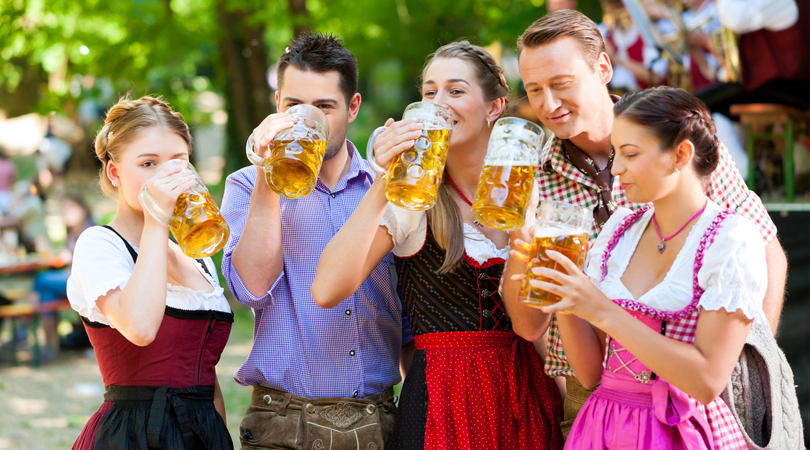 Oktoberfest at home, London
Are you looking for something closer to home? Oktoberfest is celebrated all over the UK with London hosting some of the biggest events. Giant tents are set up in the city's Millwall Park (Canary Wharf) and Finsbury Park where you will find long tables, plenty of Ompha–Ompha music, traditional bratwurst sausage and litres of German beer. Oktoberfest is coming so gentlemen get out your Lederhosen and ladies put on your Dirndl!
Share this Article: