Cool Off in Cape Town, South Africa
If you can't take much more of this year's intense summer heat, cool off in South Africa for a last minute holiday. It might be winter in Cape Town but it's by no means cold with daily averages at 17 degrees. Very pleasant for visiting this extraordinary city and its glorious coastline. Penguin-spot on Boulders beach just outside Cape Town. With just one hour's time difference, there is no jet lag on this beautiful horizon.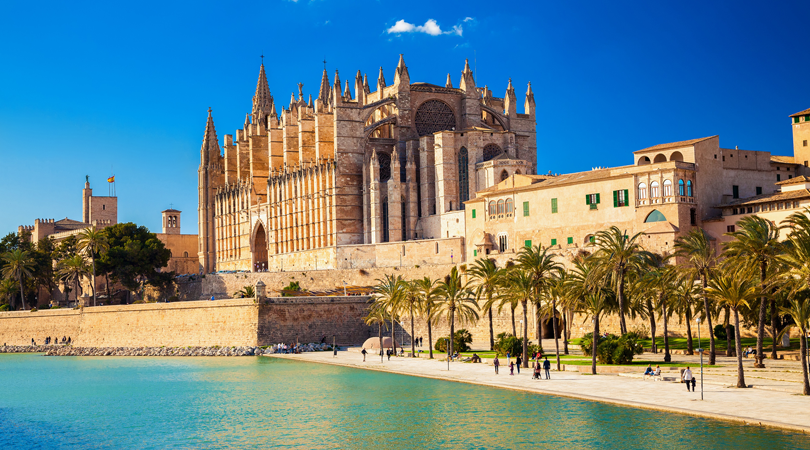 Magical Majorca, Spain
Take a last minute holiday in Majorca, the largest Balearic Island and one of the best loved destinations in the Mediterranean. Majorca attracts people of all ages and interests with its magnificent scenery, azure sea and diverse beaches, varying from long white sandy stretches to isolated rocky coves. Vibrant capital, Palma de Mallorca, is a must-see with its Gothic cathedral and artsy courtyards, not to mention amazing shops, restaurants and nightlife.

Chianti Wine Tasting in Tuscany, Italy
Chianti is a vast area stretching between Florence and Siena in Tuscany divided into 7 sub-zones, each producing their own labeled Chianti wine so basically this is 'wine galore'! Typical Tuscan views can be enjoyed with rolling hills overflowing with spectacular stone villages, vineyards and olive groves. Make a road trip out of this last minute holiday by starting off in Siena, listed as a world heritage site by UNESCO, and ending in beautiful Florence.

Breathtaking Pantanal via Rio di Janeiro, Brazil
How about the world's largest tropical wetlands, Pantanal in Brazil as a travel idea for nature lovers! It's the perfect time to book a last minute holiday there as the best period to visit is during its dry season between May and September. See an abundance of different bird species and maybe even a Jaguar! Make sure you enjoy a few crazy days in Rio di Janerio before or after. Winter there is like a normal summer in northern Europe.

Sea 'n Surf in La Rochelle, France
La Rochelle, on the Atlantic coast of France, with its white limestone buildings, seafaring heritage, ghoulish gargoyles and incredible collection of lighthouses offers you a last minute holiday you won't forget. Otherwise known as La Ville Blanche (the White City), its hôtel de ville (town hall), built in 1606 is famously the oldest in France. Lounge around or enjoy some windsurfing at Minimes, its most famous sandy beach, stretching over 200 metres.

The Beach Life in Bournemouth, UK
Of course, we can't be sure how long this incredible British summer will go on for, but with its own micro-climate and some of the UK's warmest sea temperatures, we can be sure about the seven miles of award winning beaches in Bournemouth for a great last minute holiday. From the beach, enjoy stunning views of the Isle of Wight as well as fantastic events and festivals. The Bournemouth Air Festival – the biggest event of its kind in the world takes place in August.
Share this article: