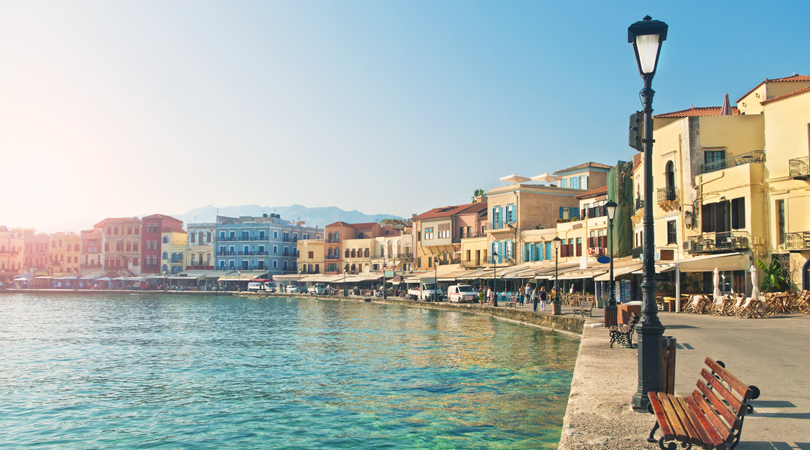 Crete – Largely Versatile
As one of the best Greek islands to visit, Crete is the largest and most versatile. Party hard on the east coast in Hersonissos – a hot spot for sun, sea and fun. Feel traditional Crete hospitality in the west or south and eat the catch of the day in Loutro or enjoy mountain views in Kritsa. Sunbathe on Vai's tropical palm beach or chill in hippy hangout Matala. Stay in a unique B&B in Crete.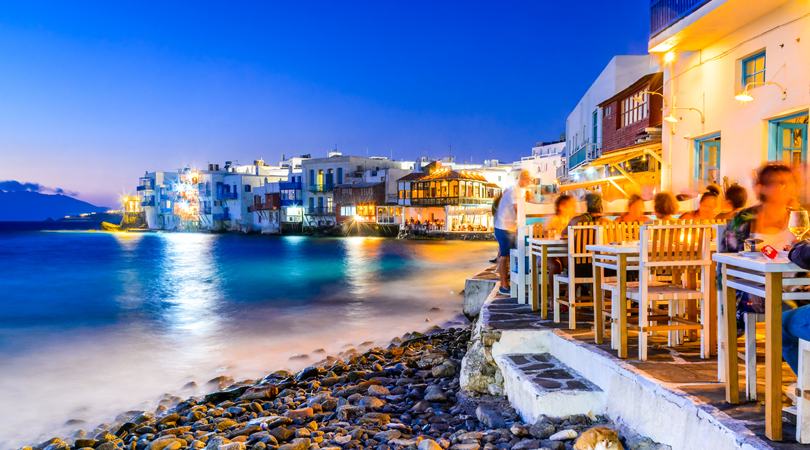 Island hopping in The Cyclades
The Cyclades is a large group of Greek islands spread over the Aegean Sea. Notorious for their distinctive blue-domed whitewashed houses and churches, those preferring to island hop between the best Greek islands during their vacation will find joy here. Regular boat connections run between most of them so visiting several best Greek islands in a short period of time is effortless.
Santorini – See life through Multi-colours
Our best Greek Islands list would be incomplete without Santorini! This unique, volcanic island is the southernmost member of The Cyclades. Narrow streets and alluring alleys wind their way around this island overlooked by plunging, multi-coloured cliffs. The island's vividness continues on its beaches with black sand in the east and multi-coloured sands in the south. Don't miss its dramatic Red Beach! Tick Santorini off you bucket list in an unforgettable B&B.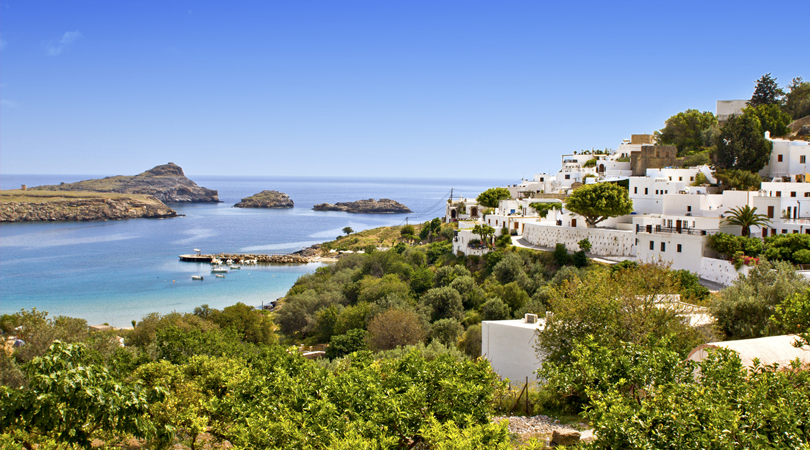 Rhodes – Miles and miles of Beautiful Beaches
Rhodes is one of the best Greek islands to visit thanks to its many beautiful, wide beaches, hilly landscape and welcoming spirit. It belongs to the Dodecanese islands, south east of Greece in the Aegean Sea. Taste local specialties in its vineyards and extensive olive groves. Shop in its vibrant city or feel the warmth of local hospitality in delightful villages, cozy ports and charming B&Bs.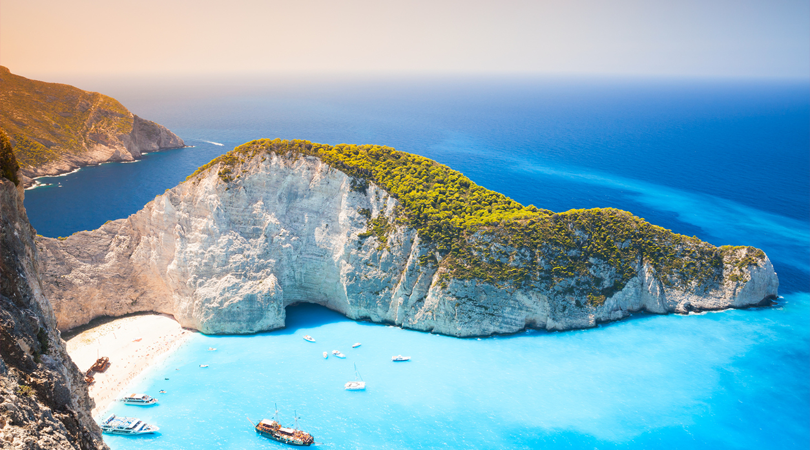 Ionian Islands – Diverse Scenery 
Lying between western Greece and Italy, in the Ionian Sea, are the seven Ionion islands. Lefkas and Corfu belong to these and feature on our list of best Greek Islands to visit. Diverse scenery can be enjoyed here with mountains, woodlands, fantastic beaches and pristine azure sea as your B&B vacation backdrop.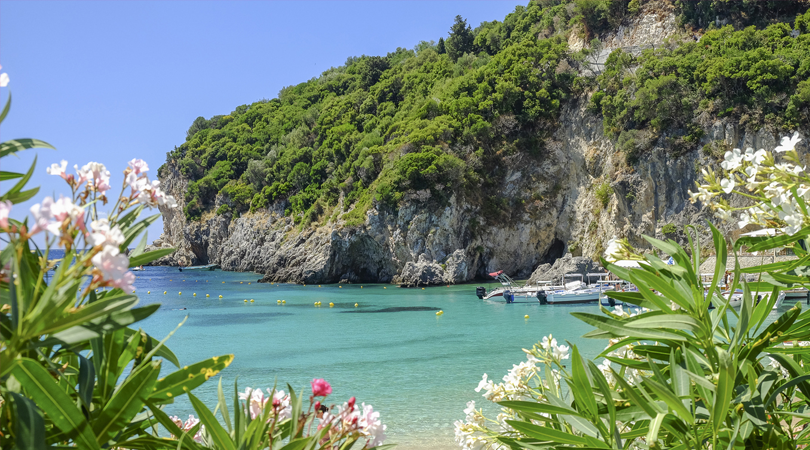 Corfu – Picturesque Villages and Lush Landscapes
Scootering around Crete is a popular pastime. Visit one of the best Greek islands on two wheels and see mountains blanketed with thousands of olive and cypress trees. Stop off in picturesque villages and beautiful bays. Don't miss Corfu Town, included on UNESCO's World Heritage list, with its distinctive blend of churches, fortresses, museums and houses. Don't forget your helmet or to book an authentic B&B in Corfu!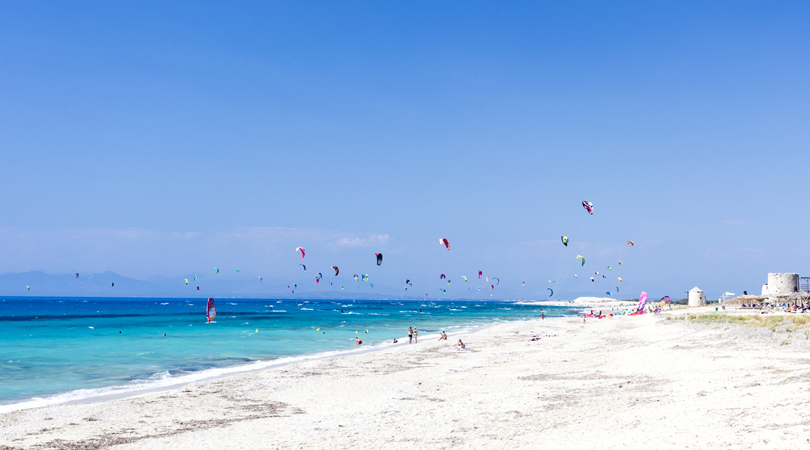 Lefkas – White Cliffs and Unspoilt Beaches
Lefkas (Lefkada), may not be as famous as others on this list but definitely should not to be missed out as one of the best Greek islands to visit. Lying south of Corfu, Lefkas is easy to reach and owes its name to its sheer white cliffs and spectacular, unspoilt beaches. The island is a water sports enthusiast's paradise especially Vassiliki for windsurfers. Find B&B's in cosmopolitan Lefkas town, lively Nidri or peaceful Agios Nikitas.
Share this Article: