To B&B or not to be in Stratford-upon-Avon
Home to William Shakespeare, Stratford-upon-Avon is one of the UK's most visited towns and famous worldwide. Spend you spring bank holidays visiting Shakespeare's home, school and final resting place at the Holy Trinity Church. See the most famous plays ever written performed by the one and only Royal Shakespeare Company. Whether you're a history lover or theatre enthusiast this magical place in Ye Olde England is the place "to B&B" during the May bank holidays.
B&Bs in Stratford-upon-Avon, Warwickshire

Taste more than a Cornish Pasty in St Ives
Some argue that pasties originate from Devon but there's no doubt that Cornwall has made the pasty world famous! You will find a lot more than pasty shops this spring in St Ives with its surfable, sandy beaches, enchanting fishermen's cottages, art galleries and 18th century pier. Enjoy a drink on bank holiday Monday in a traditional pub or eat local seafood on a Mediterranean-style terrace. Receive a hearty Cornish welcome by staying in an authentic B&B.

Touch down in Cardiff
Capital of Wales, Cardiff is a vibrant, versatile city that ingeniously blends the old with the new. Also called the City of Arcades, bank holiday shoppers will revel in its Victorian, Edwardian and modern-day indoor malls. Birthplace to Shirley Bassey, Cardiff is also home to the Welsh Rugby Union. Visit its iconic Principality Stadium or take a castle tour. Touch down this spring in a characteristic B&B for some scrummy Welsh hospitality.
B&Bs in Cardiff, Glamorgan, Wales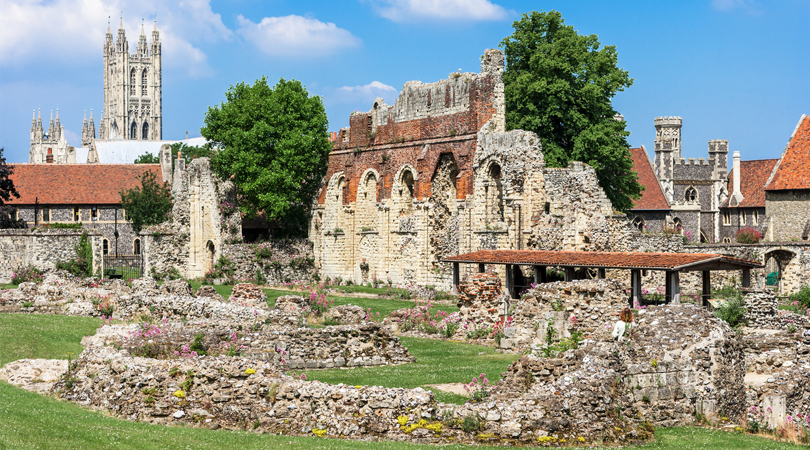 Tell your own tales in Canterbury, Kent
If you can't choose between the city, country or seaside for your spring bank holiday getaway, then Canterbury is your answer! Get to know Geoffrey Chaucer's 'The Canterbury Tales' culminating at the shrine of St Thomas Becket's in the city's cathedral. See some of the world's most rare and endangered species at Howletts Wild Animal Park or take a stroll on the beach and savour some Whitstable Oysters. Stay in one of Canterbury's beautiful B&Bs and have it all!
B&Bs in Canterbury & Whitstable

Surprise Spring Tip: Spring Flower Power
When you step into the Keukenhof you will quite simply not believe your eyes! A colossal spread of magnificent colour, created by a phenomenal 7 million flowering bulbs, makes it the world's most beautiful spring park. Keukenhof in Lisse is near stylish coastal town Noordwijk and an hour away from Amsterdam for even more bank holiday entertainment. This year's spectacle of nature ends May 13 so book your B&B now to see the world's spring flower 'super' power.
B&Bs near Keukenhof Lisse, The Netherlands
Share this article: