Hot Spots for Carnival 2018
Carnival differs from country to country. From the mysterious beauty of the Carnival of Venice –  with its dramatic cloak and dagger style using masks to conceal identities – to the razzle dazzle and folklore of Spanish, German and Dutch carnivals where big parades and dressing up are a must. Here, costumes are planned months ahead and local traditions, confetti, folkloric music as well as hard core pub crawling, for some, take over cities for three crazy carnival days.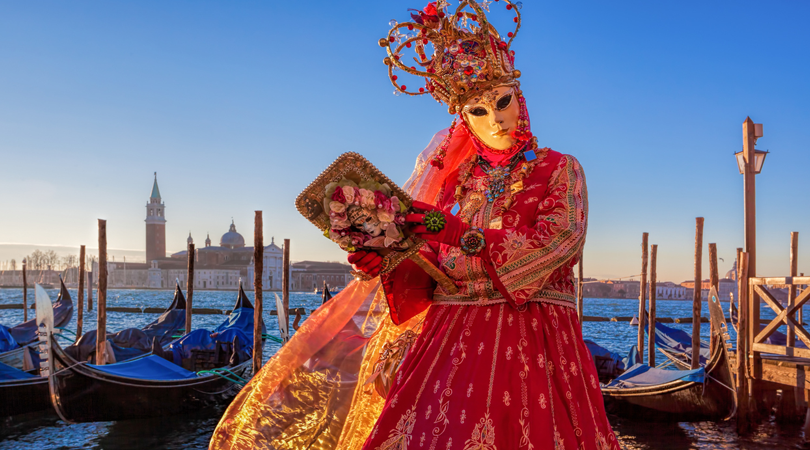 The Carnival of Venice
Intrigue and regalia personify the world-famous Carnival of Venice with secrets lying behind mysterious masks and the swish of stylish tabarros (cloaks).  A dazzling display of boats, clad in bright colours take to the city's Grand Canal and waterways to kick off the celebrations. Throughout Venice's carnival season, revelers dress up in splendor at the many parties and balls that take place in the city's most beautiful locations. Venice is also the city of romance so a visit to the Casanova's cell should not be missed.  Put on your best glad rags and stay in a stylish Venetian B&B.

Carnival in Tenerife:  Casi el mejor del Mundo
Santa Cruz in Tenerife is not only Spain's most impressive carnival, it is also recognized as the world's second-best carnival, just after Rio de Janeiro, its twin city. During carnival, Santa Cruz is transformed into one massive street party overflowing with colour, feathers and sequins. The elected Carnival Queen wows spectators by flaunting her dress that can weigh 100 kilos. The entertainment heats up with costumed "comparsas" (music groups) parading through the city and closes with the traditional burial of the sardine!  If it's a show stopper you're looking for, pack your bling and choose a B&B in Santa Cruz.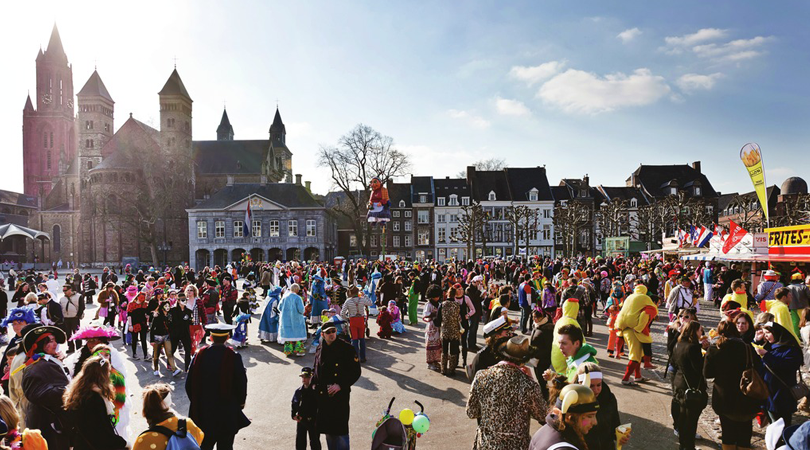 Maastricht: Vastelaovend in South Limburg
The more south you go, the more intense carnival celebrations become in the Netherlands.  The beautiful city of Maastricht, bordering Belgium, is the hot spot where its historic streets become overrun with confetti and carnival decorations in traditional red, yellow and green colours. Blood, sweat and tears go into the creation of elaborate costumes and extravagant parade floats. The 'Zate Hermeniekes' (drunk brass band) marches relentlessly through the city playing folkloric music. Join in the madness of Dutch Carnival and book an atmospheric B&B in Maastricht.

Cologne:  Alaaf and Helau: Rhine Carnival 2018
Crazy Days fever grips Cologne during Carnival season, with fancy dress, huge processions and pranks contributing to this city's infectiously happy mood.  Located on the banks of the River Rhine, Cologne carnival puts normal life on hold with everyone hitting the streets in carnival costumes.  Its impressive 6 kilometre-long procession takes over 3 hours during which a phenomenal 140 tons of sweets, 220,000 boxes of chocolates, 700,000 chocolate bars as well as 300,000 bunches of flowers and thousands of soft toys are thrown into the crowds. Don't miss out on Cologne's Crazy Days, book a B&B in the city's hottest Carnival 2018 areas now.
Share this article: