Ski Holidays in Austria
Austria is widely recognised as one of the best and most loved countries in the world when it comes to ski holidays and it's easy to see why! You can take your pick from literally hundreds of kilometres of beautifully prepared "pistes" equipped with some of Europe's most advanced ski-lifts. Austria offers authentic mountain villages at high altitude mean virtually guaranteed skiing and after a hard day on the slopes, fun-lovers can enjoy Austria's unique take on après-ski as the perfect finish! Austrian hospitality is world famous and so staying in a typical Austrian 'Gemütlichkeit' or a cosy B&B is an absolute must!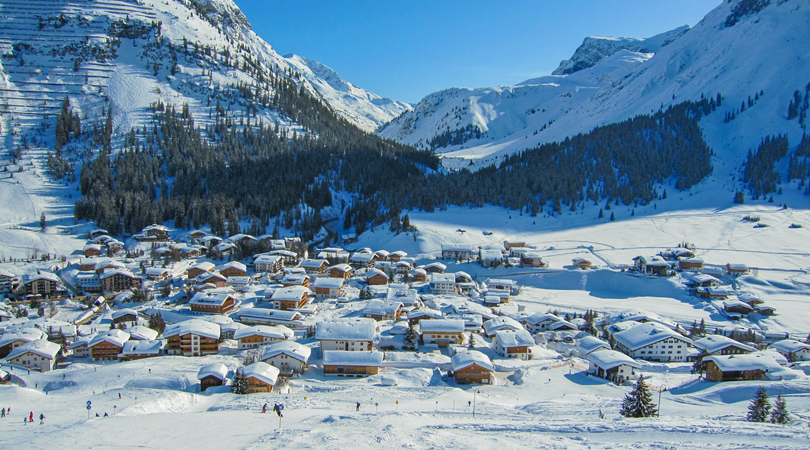 Ski Arlberg
Ski Arlberg, situated on the Arlberg Massif, is one of the most celebrated areas in the Austrian Alps. Here you can enjoy 300 incredible kilometres of perfectly prepared slopes, snow-sure resorts, beautiful towns and villages as well as stylish bars and après-ski you will remember for a long time to come. Arlberg's unique brand of après-ski is not to be missed, especially the crowd-pulling "Mooserwirt" in St. Anton where more beers are pulled per square metre than anywhere else in Austria! Ski addicts can find their perfect B&B in one of Arlberg's top resorts:
Skicircus Saalbach Hinterglemm
Austria's Skicircus area, including Saalbach, Hinterglemm, Leogang, Fieberbrunn is located in Salzburg and has been a popular ski holiday destination for many years. If you're looking for relaxed tours and slopes with a cosy atmosphere then this is the place for you.  Enjoy 200 kilometres of superbly prepared slopes, mostly rated easy to intermediate with some difficult ones. Get that cosy Skicircus feeling and check out our B&Bs in: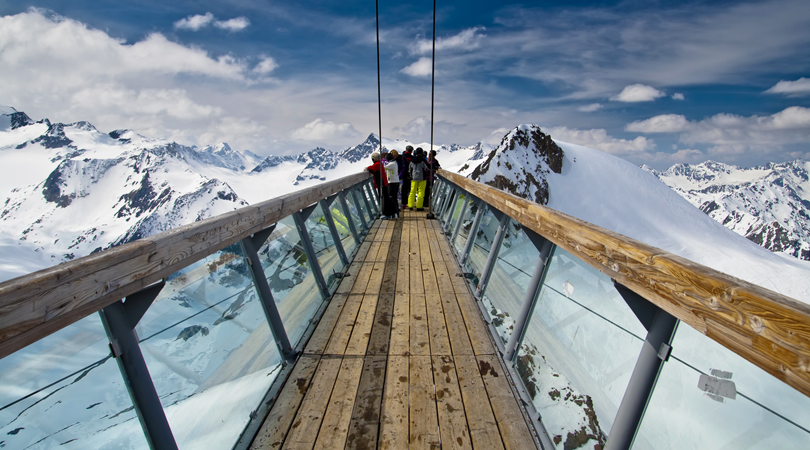 Ski holiday in Sölden
Sölden in Tyrol is a snow-sure destination that combines high tech facilities with Austria's magical blend of cosiness. Regardless of your experience, you can ski to your heart's content on 144 kilometres of stunning slopes then celebrate with a glass of champagne in a chic wine bar or partake in some local shots in lively après-ski huts. High class restaurants can be found all over the resort. Venture out into the night in the many trendy bars and vibrant nightclubs that make Sölden an ideal party destination.  Party People – discover Austria by day and by night in Sölden where the perfect B&B is waiting for you!
Ski Holidays in France
Looking for vast ski resorts and endless slopes for your ski holidays, then France is for you with ski areas that are recognised as the largest in the world. Thanks to many connecting ski areas, cross-country skiers can just keep going and enjoy very long trips, while alpine skiers and snowboarders can saunter down relaxing wide blues or challenge themselves to a harder red slope or tackle the steepest of blacks. Most villages are found directly at the end of the descents so that your perfect ski day ends with plenty of fun. Check out 3 top ski holiday destinations in the French Alps.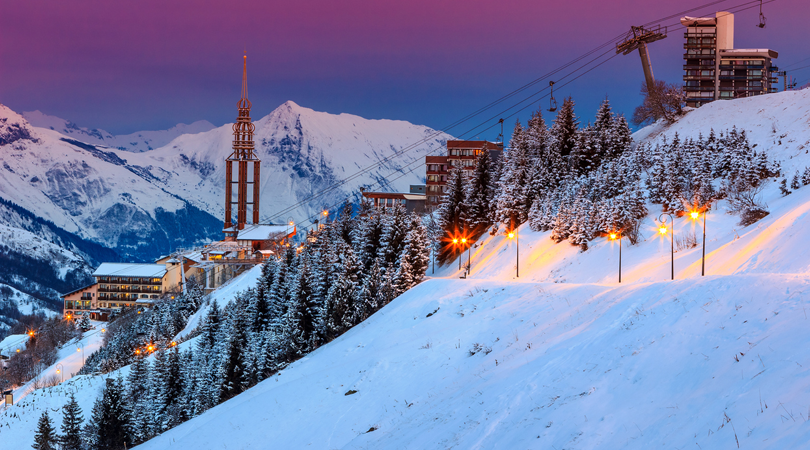 Les Trois Vallées
Les Trois Vallées is the biggest connected ski area in the world and home to the legendary Grand Tour de Trois Vallées with its 25 summits and 600 kilometres of runs. Whether you're an absolute beginner or advanced skier, you will find joy here with half the slopes attributed as easy blues and the other half as red and blacks. Feel free in Les Trois Valleés and find unique Bed and Breakfast locations in:
Paradiski area – La Plagne and Les Arcs
La Plagne and Les Arcs form the Paradiski area in the French Alps. La Plagne is mainly aimed at beginners and families and offers while experienced alpine skiers will relish more Les Arcs as a high altitude area with 2 glacier runs "Roche de Mio" and the "Bellecôte" as absolute highlights. If that still isn't enough, dare devils can try out some paragliding skiing here. Find amazing B&Bs close to the slopes with great views and facilities: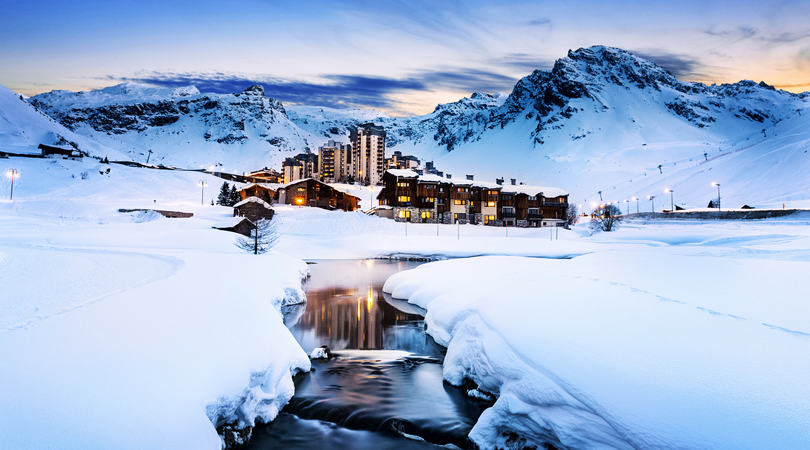 Tignes – Val d'isère
The Espace Killy ski area has a difference in altitude of almost 2 kilometres and is one of the most snow-sure ski resorts in Europe with Tignes and Val d'Isère. It is an extensive ski area with over 300 kilometres of slopes and the necessary variety for the advanced skier!
Ski Holidays in Germany
Germany has steadily increased in popularity over the years and now is one of Europe's best-loved ski holiday destinations. Snow is never an issue with artificial snow makers present everywhere meaning that you can book at any time. Whether you're looking to perfect your curves or just take it easy is on relaxing, picturesque slopes then a ski resort in Germany is for you. Cosy up in some beautiful German B&Bs in the following areas: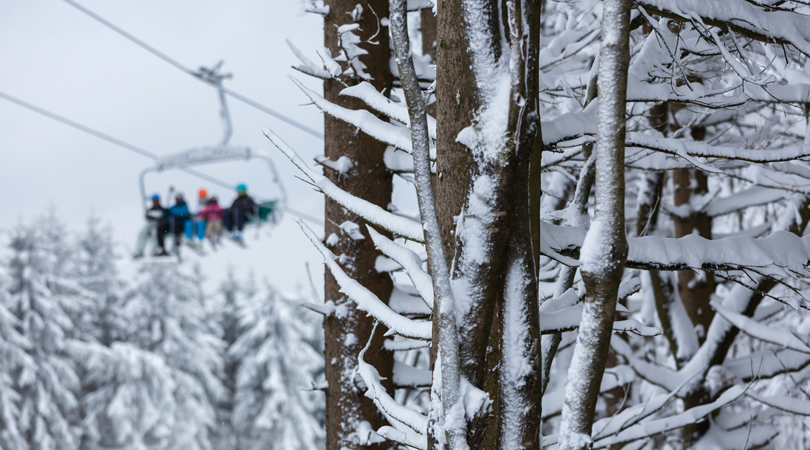 Skiën in Sauerland
Winterberg is the best-known location in this area with Willingen or Altastenberg offering quieter destinations. Sauerland is considerably lower than the Alps but with temperatures frequently reaching freezing point, snow cannons fire off regularly to make sure the slopes are always beautifully white. Find top B&B destinations for your winter holidays in Sauerland:
Ski area the Black Forest
Famous for its scrumptious 'Gateaux' and cuckoo clocks, the Black Forest is also home to some superbly equipped ski resorts that make for an unforgettable skiing holiday. Easy to reach, Feldberg is an excellent destination for beginners with its 50 kilometres of easy downhill slopes. Prices there are also attractive meaning you can enjoy top notch, yet relatively inexpensive, food on the slopes and participate in the activities on offer there. Soak up the atmosphere during your ski holiday in the Black Forest by staying in an authentic B&B in Feldberg.
Ski holiday in Bavaria
Garmisch-Partenkirchen is Germany's most snow-sure destination located near the country's highest mountain Zugspitze with its three glaciers and peak reaching 2,962 metres. Its two ski areas combined – Garmisch Classic and Zugspitz Arena, bordering Austria – offer you with some 170 kilometres of beautifully prepared slopes. The area is internationally famous for hosting the 1936 Winter Olympic Games as well as ski jumping held annually each New Year's Day. Jump in and find a unique B&B in Garmisch-Partenkirchen.
Ski Holidays Switzerland
Stylish and modern, Switzerland oozes sophistication and tradition! With its breathtaking mountain views, authentic wooden chalets and high-tech ski resorts, snow is not the only thing you are guaranteed during a ski holiday in Switzerland. Enjoy hundreds of kilometres of perfect prepared 'pistes' during the day and traditional Swiss cheese fondue and raclette at night. Take it all in by staying in fabulous B&Bs and makes Switzerland your top destination for this year's ski holiday.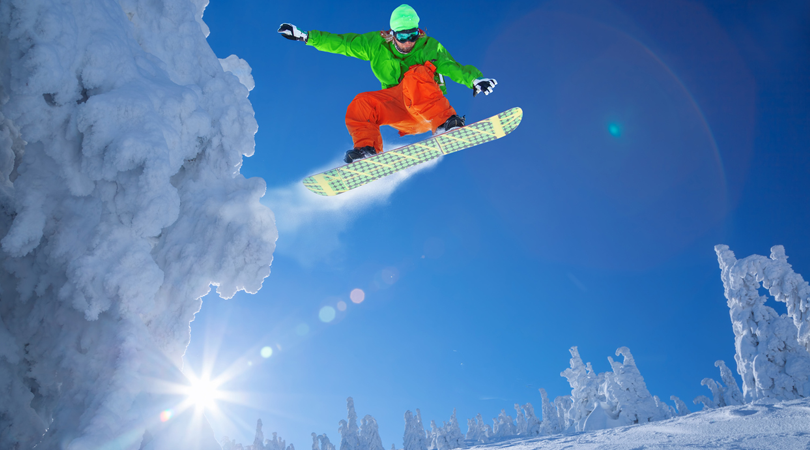 Ski on Glacier Klein Matterhorn
Zermatt is one of the world's top ski holiday destinations. It is an extensive and challenging area for advanced skiers with high altitudes and snow guaranteed at the foot of the Matterhorn (4478 metres). Don't worry if you can't fit in a ski holiday this winter, the glacier Klein Matterhorn is open 365 days a year for a unique summer ski experience. Take things to a higher level this year by staying in a unique B&B in:
Ski resort St. Moritz
Situated on its lake, St. Moritz is one of Switzerland's most beautiful resorts, famous for welcoming the world's jet set.St. Moritz is a skier's paradise with its spectacular views, seemingly endless slopes not to mention its elaborate après ski and vibrant nightlife. The area is also child friendly and is home to the oldest ski school in the country. Cosy up with the jet set life and discover fabulous B&Bs in St. Moritz.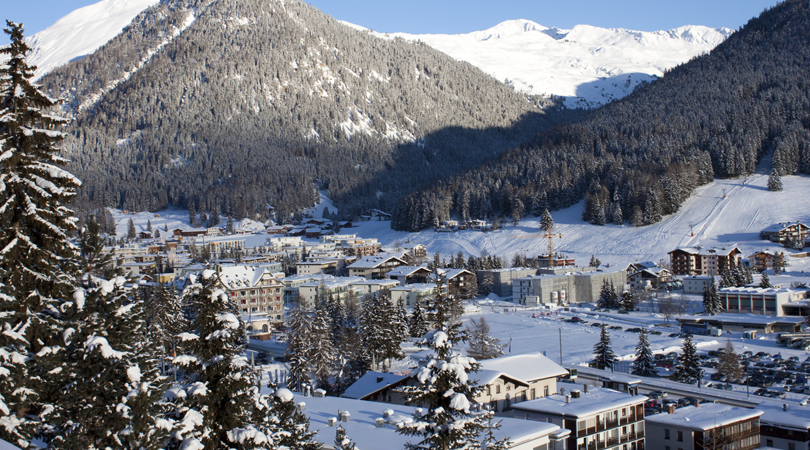 Ski Paradise Davos Klosters Mountains
Welcoming the world's most powerful leaders each year at the World Economic Forum, Davos has extensive ski areas divided over several mountains. Also known for its many spas and wellness havens, Davos is a peaceful place with beautiful blue runs and many off-piste skiing opportunities. If you're looking for relaxation and some Swiss tranquillity then check out the attractive B&Bs in Davos for ski holidays.
Other Top destinations for Ski Holidays:
Share this article: