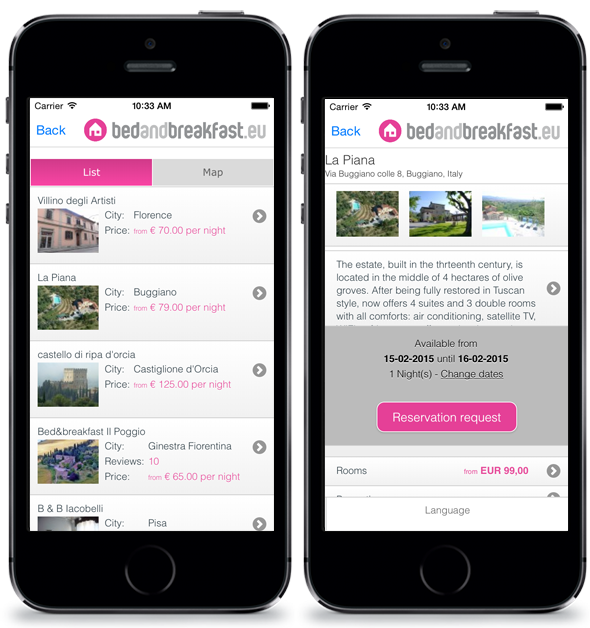 Booking worldwide bed & breakfasts on your smartphone or tablet? With B&B Global: the new Bedandbreakfast.eu app for Android and iPhone (iOS) you can do it fast and easy. Put the app on your smartphone or tablet and choose from over 1.3 million rooms and apartments worldwide. Wherever you are, with B&B Global you can book a nearby bed & breakfast in no time.
The largest offer of B&B worldwide: more than 300,000 addresses in 203 countries.
Over 7 million pictures and 6 million guest reviews for the best choice.
Let the mobile app determine your location for an overview of available B&Bs nearby. Perfect for when you're travelling!
Available in English and 5 other languages.
Book straight with the bed and breakfast. No reservation costs.
Download now
Download B&B Global of Bedandbreakfast.eu in the App Store or Google Play Store and try the app immediately!